Posted on Wednesday November 21, 2018 | ransomware, privacy, malware, infosec, information security, cybersecurity, cybercrime, cyber threats, android mobile security, android device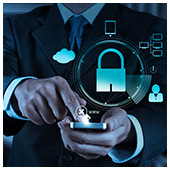 When personal and professional information live on one mobile device, a small breach can have huge impacts. As the adoption of bring your own device (BYOD) policies increase, employee awareness of cyberthreats becomes critical. Here are five tips for avoiding common Android-based security risks.

Posted on Tuesday November 20, 2018 | microsoft, security
Mark Wilson, writing for BetaNews: Having released a series of updates for Office 2010, 2013 and 2016 as part of this month's Patch Tuesday, Microsoft has now pulled two of them and advised sysadmins to uninstall the updates if they have already been installed. In both instances -- KB4461522 and KB2863821 -- Microsoft says that the problematic updates can lead to application crashes. While this is not as serious a problem as, say, data loss, it does little to quieten the fears that have been voiced about the quality control Microsoft has over its updates.

Posted on Tuesday November 20, 2018 | virtualization, server virtualization, security, office 365, hardware, cloud storage, cloud apps, cloud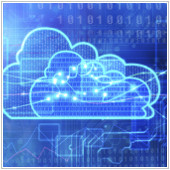 Have you heard about cloud computing and virtualization technologies but don't know the difference? Or maybe you've heard a fellow business owner talk about why one is better than the other? Here are the differences between the two and the things you must know to determine which solution is best for your business.

Posted on Monday November 19, 2018 | mobile subscription services, mobile phones, mobile internet, mobile billing, internet, google chrome, chrome browser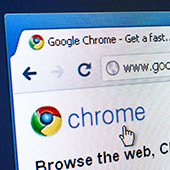 Over the years, Google Chrome has had several versions, with each one providing new benefits to users. In December, Google will launch the 71st version of Chrome, introducing a money-saving feature to users. How will it do that?

Posted on Friday November 16, 2018 | voip, sme, smb, qualities, growth, distributor, business, assessment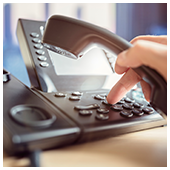 Because it is cost-effective, Voice over Internet Protocol (VoIP) is a popular choice today among small- and medium-sized businesses (SMBs) looking to upgrade their phone systems. But before you contact just any VoIP distributor, make sure you are dealing with a respectable and trustworthy one. Here is a checklist of the must-have qualities of a reputable VoIP distributor.

Posted on Thursday November 15, 2018 | session timeouts, policy alerts, office 365, multi factor authentication, mobile device management, encryption, data security, compliance, calendar sharing, access management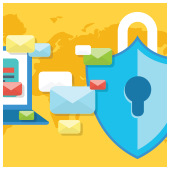 Office 365 is a complete cloud solution that allows you to store thousands of files and collaborate on them, too. In addition to its productivity features, the service comes with security and compliance solutions that will help businesses avoid the crushing financial and legal repercussions of data loss. However, even with its comprehensive security tools, the service has some data security risks that need to be addressed. The following tips will keep your business data private and secure.