Tag Search: adobe flash
Posted on Friday September 07, 2018 | tips and tricks, software updates, password managers, multi factor authentication, https, encryption, cybersecurity, adobe flash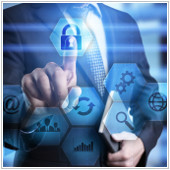 Avoiding malware and online scams takes a lot of work. You have to treat every email with suspicion, manage a long list of convoluted passwords, and avoid public WiFi networks. Ideally, you follow several other cybersecurity best practices, but many users don't believe they're worth the time. If you're one of those people, here are five ways to stay safe that won't eat up all your time.

Posted on Thursday December 29, 2016 | windows, microsoft edge, microsoft, adobe flash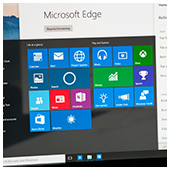 Recently, Microsoft has made new upgrades to their web browser platform. Despite numerous changes, one making the biggest waves for users of all kinds is the lack of instant and easy compatibility with Adobe Flash. Adobe Flash is a web platform and add-on that many business websites have put to extensive use. However, now that Microsoft has made these changes, it can mean big things for business owners and web designers alike. Get to know more about why Microsoft has blocked Adobe Flash and the possible ramifications for those changes.

Posted on Tuesday February 16, 2016 | software, scareware, malware, mac, apple, adobe flash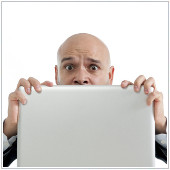 Just when you thought your Mac was safe from all security threats, we have some troubling news for you. There's a new form of scareware in town that's been fooling Mac users into purchasing illegitimate software. And in all fairness, this one is quite convincing. If you want to ensure you don't get duped, read on to learn more.

Page: 1