Tag Search: amazon
Posted on Thursday December 20, 2018 | virtualization, virtual servers, serverless computing, cloud servers, cloud computing, amazon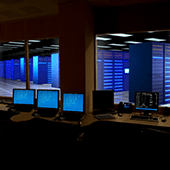 Serverless computing is one way to reduce management burdens brought about by the need to configure several servers. But before you adopt this technology, it's important that you first understand its basic principles as well as how you can leverage it to improve your day-to-day operations and, ultimately, your bottom line.

Posted on Friday September 14, 2018 | vmware, virtualization, servers, oracle, microsoft, hypervisors, amazon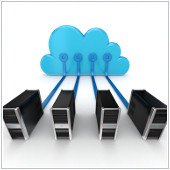 Keeping up with tech trends as a small- or medium-sized business owner is tough. Virtualization is a great example of this. From the boost to network security and ability to scale your workstations and servers according to your business growth, it's time to start learning more about it. One of the first steps towards virtualizing your business is picking a software provider, and you can pick one from this list of the five most prominent virtualization platforms.

Posted on Friday March 09, 2018 | productivity, hardware, artificial intelligence, amazon, alexa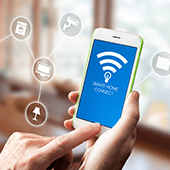 Amazon's Alexa has come a long way from performing basic functions like setting alarms, streaming music, and providing weather updates, to an all-around office assistant superstar. As Amazon continues to develop Alexa, businesses can expect to see her become more relevant in an office setting.

Posted on Wednesday January 31, 2018 | google play, echo, digital assistant, apps, android, amazon, alexa, ai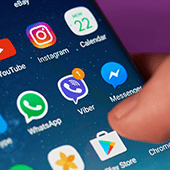 Alexa, how's the weather outside? "Alexa, can you order me a pizza from Dominos?" "Alexa, do you know Siri?" These are just some of the questions you might enjoy asking Alexa on your smartphone now that Amazon has brought the voice control feature to the Android version of the app. But before you start geeking out, here's the rundown of the most recent update:

Posted on Thursday November 09, 2017 | virtualization, virtual servers, serverless computing, cloud servers, cloud computing, amazon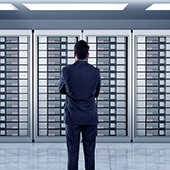 Thanks to economies of scale, cloud computing resources are cheaper and more stable than those on a local area network, but the cloud is still made up of servers that require expert configuration. Serverless computing is one way to reduce management burdens.

Posted on Tuesday May 30, 2017 | voip, smartphones, amazon echo, amazon, alexa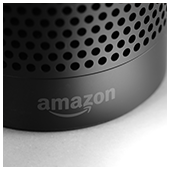 Amazon is setting its sights on the VoIP market again and will use its Alexa technology to launch a new phone system. Based on a new patent, users of Amazon's artificial intelligence (AI) devices might soon be able to enjoy a smart speaker and phone in one. This won't be the eCommerce giant's first attempt at launching a wireless phone system, but this time it seems that they're taking the time to develop the technology. Read on to find out more.

Page: 12