Tag Search: encryption
Posted on Tuesday August 07, 2018 | encryption
Let's Encrypt has announced that it is now directly trusted by all major root certificates including those from Microsoft, Google, Apple, Mozilla, Oracle, and Blackberry. With this announcement, Let's Encrypt is now directly trusted by all major browsers and operating systems. From a report: While Let's Encrypt has already been trusted by almost all browsers, it was done so through intermediate certificate that were cross-signed by IdenTrust. As IdenTrust was directly trusted by all major browser vendors and operating systems, it also allowed Let's Encrypt to be trusted as well. With Let's Encrypt now being directly trusted, if there is ever a problem with IdenTrust and they themselves become untrusted, Let's Encrypt users will still be able to function properly.

Posted on Wednesday July 18, 2018 | small business, security, office 365, g suite, encryption, cloud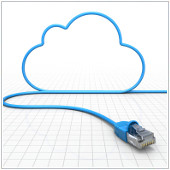 Cloud computing has proven to be a cost-effective necessity for small businesses. However, there are still many owners who remain misinformed about the intricacies of cloud solutions. Here are some common misconceptions you should stop believing about the cloud.

Posted on Wednesday June 27, 2018 | android, data wipe, device, encryption, factory reset, security, smartphone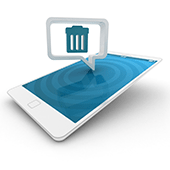 Our mobile phones contain some of our most private data. There are contact details, confidential business emails, financial information, and possibly even risque pictures that you wouldn't want falling into the wrong hands. Factory reset is one way to get rid of everything if you're moving on from your old phone, but there are a few other things you must do first.

Posted on Thursday June 14, 2018 | android, browsers, chrome, encryption, google, http, https, isp, lets encrypt, lighthouse, mac, security, windows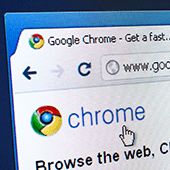 Google Chrome currently marks HTTPS-encrypted sites with a green lock icon and "Secure" sign. And starting in July, Chrome will mark all HTTP sites as "not secure." Google hopes this move will nudge users away from the unencrypted web. Read on to learn more about the forthcoming changes.

Posted on Monday April 02, 2018 | security, information, healthcare, health, encryption, data, breaches, access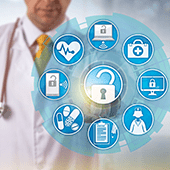 Healthcare organizations have always kept the possibility of data breaches in mind, especially since 2017 witnessed the biggest and most expensive data breach to date. To counter this, more businesses have hired certified technicians, but that's not enough. They also need to implement the most advanced systems and protocols to reinforce their work, namely:

Posted on Wednesday March 07, 2018 | web browsing, security, phishing, https everywhere, https, http, firefox, encryption, chrome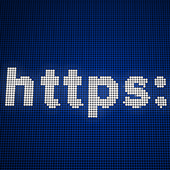 Very few internet users understand the meaning of the padlock icon in their web browser's address bar. It represents HTTPS, a security feature that authenticates websites and protects the information users submit to them. Let's go over some user-friendly HTTPS best practices to help you surf the web safely.