Tag Search: pc
Posted on Monday February 21, 2022 | security, browser, microsoft, cookies, privacy, pc, cortana, microsoft edge, windows 11, personalized ads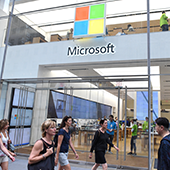 Do you feel like your online activity is being spied on? That's because it probably is — but not by cybercriminals as you might think. It's more likely that it's your operating system that's tracking your information. Learn more about Windows 11's not-so-private settings and how to fix them to ensure your privacy.

Posted on Friday December 17, 2021 | how to, apple, mac, windows, pc, macos, migration assistant, tech tips, windows migration assistant
If you're switching from a Windows PC to a Mac, and you're worried about losing years' worth of data on your old machine, don't fret. Changing platforms doesn't have to mean starting over with Apple's free tool called Windows Migration Assistant. Learn how to move contacts, calendars, email accounts, and more from your PC to the appropriate locations on your Mac with this guide.

Posted on Wednesday September 29, 2021 | google chrome, android, sync, tablet, google maps, smartphone, google calendar, google keep, pc, mobile device, google assistant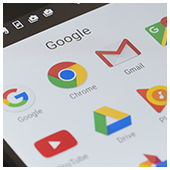 Many people use at least two devices for work, usually switching between a computer and a smartphone or tablet. Google Chrome makes it easy for users to jump from one device to another and pick up where they left off using its sync-up feature for Android devices. Learn more about the benefits of syncing Android devices with Chrome.

Posted on Wednesday August 25, 2021 | tips, microsoft, pc, windows 10, disk cleanup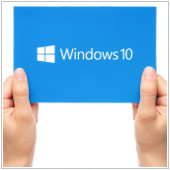 Windows 10 has no shortage of performance improvements over previous versions of Microsoft's desktop operating system, but it can be further optimized. Learn how to speed up your computer by making these four simple tweaks.

Posted on Wednesday July 28, 2021 | hardware, computers, pc, energy conservation, power saving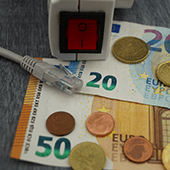 It may be difficult to save energy when you use your PC every day. In fact, a complete desktop computer setup (i.e., one that includes an internet modem, a pair of loudspeakers, and a printer) that is on for eight hours a day consumes 600 kWh per year. But don't worry, you can use the following tips to reduce your PC power consumption.

Posted on Friday January 15, 2021 | microsoft windows, windows, slow computer, pc, windows tips, speeding up a computer, full hard drive, disk cleanup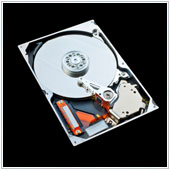 Hard disk drive capacities are increasing exponentially over time, yet somehow they always seem to fill up. This rings even more true for solid-state drives, which cost more but offer less storage space than conventional mechanical hard disks. If you're brushing against your PC's maximum storage capacity, using Disk Cleanup should help you free up space by getting rid of unimportant files and programs cluttering up your hard drive.