Tag Search: youtube
Posted on Monday June 11, 2018 | facebook, instagram, marketing, online platform, snapchat, social media, youtube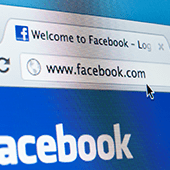 Facebook's 13-to-17-year-old users are declining despite the overall growth of the social media giant's subscribers. A new survey by Pew Research Center found that only 51% of US teens are using Facebook, compared with Snapchat (69%), Instagram (72%), and YouTube (85%).

Posted on Friday February 24, 2017 | youtube, yelp, social, snapchat, smb, platform, media, instagram, google, facebook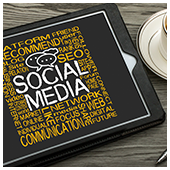 Social media marketing is tricky, to say the least. It's difficult to allocate the resources that create the desired effect, especially when so many platforms are available. Facebook might be the biggest name in the industry, but that doesn't mean it will suit your organization. Instead, business owners should familiarize themselves with all the available options.

Posted on Thursday September 22, 2016 | youtube, videos, search, privacy, maps, images, history, google, gmail, delete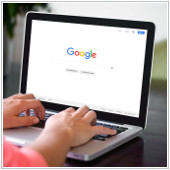 Like breaking up with past lovers, when deleting something from our browsing history, we all have that lingering feeling that it's never really gone. Some may even suspect that multinational tech giants such as Google might have been keeping tabs on all the searches you've made -- and they're right. Unless a genie granted you an invisibility cloak for your deleted search items, they remain visible. Fortunately, that is reversible -- here's how:

Posted on Monday March 14, 2016 | youtube, video, twitter, tools, social media, marketing, management, images, headlines, facebook, content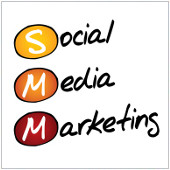 As a small business owner, you only have so many hours in the day, and managing your social media accounts is likely at the bottom of your to-do list. But while it can be easy to simply put off those social media updates, you know in the back of your mind your business can surely benefit from them. They can help you gain new customers and increase profits in the process. So how can you find the time to get it done? These 10 tools can help you better utilize your social media marketing time, and help produce more results.

Posted on Saturday January 16, 2016 | youtube tips, youtube, video marketing, social media, marketing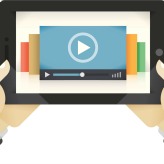 YouTube is one of the most powerful tools for video marketing out there, especially for businesses who want to create an online reputation in order to generate more leads and revenue. It allows you to introduce your company's unique brand and personality to the online community. And the best part? It's free! Here we provide some useful tips to make sure that your YouTube marketing campaign is a total success.

Page: 1