Tag Search: access
Posted on Monday April 02, 2018 | security, information, healthcare, health, encryption, data, breaches, access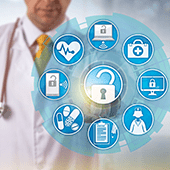 Healthcare organizations have always kept the possibility of data breaches in mind, especially since 2017 witnessed the biggest and most expensive data breach to date. To counter this, more businesses have hired certified technicians, but that's not enough. They also need to implement the most advanced systems and protocols to reinforce their work, namely:

Posted on Friday August 25, 2017 | work, windows, web, smb, microsoft, internet, edge, browser, access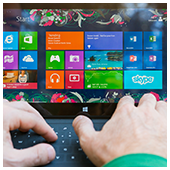 People prefer one web browser over another for all kinds of reasons, including ease of use, applications, security and of course, performance. If you've recently downloaded Windows 10, there's a new browser on the block: Microsoft Edge. Here are some nifty features you may find useful.

Posted on Monday January 23, 2017 | printing, printer, internet, hardware, google, devices, computer, cloud, access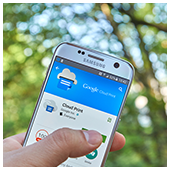 When you picture cloud computing and printing devices, you might think of endless copies of clouds flying out of the printer. But that analogy wouldn't quite apply for Google's Cloud Print service, though. This cloud-computing hybrid allows you to access both regular and internet-enabled printers through the Internet. What are the benefits? Are they worth looking into? Read on for additional insight.

Page: 1