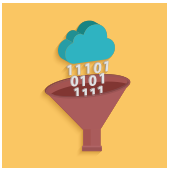 Although data storage is only one of the many ways to benefit from virtualized hardware, it's still the most common use of the technology. Despite this popularity, virtualized storage is susceptible to a number of mismanagement catastrophes. We've outlined the three most common mistakes when utilizing this technology, right here.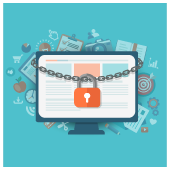 There has been a movement among technology providers to promise "proactive" cyber security consulting. Small- and medium-sized businesses love the idea of preventing cyber-attacks and data breaches
before
they happen, and service providers would much rather brainstorm safeguards than troubleshoot time-sensitive downtime events.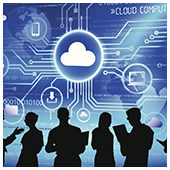 Migrating your organization's unified communications (UC) to the cloud seems like a no-brainer: it's practical, it's cheap, it's the future. Big-name companies such as Cisco, IBM, Microsoft and Verizon now offer Unified communications as a Service (UCaaS), and it's only a matter of time before it takes over the Voice over Internet Protocol (VoIP) space.
Providing high tech, full-service support with a commitment to quality IT and telecom services delivered on time and within budget.
Who we are
our company

Our diversified nature helps our clients meet broad-based, specialized requirements through a single, reliable source. Few small companies can match the extent and depth of capability, experience, and value that Network Services Group offers.
What we do
our services

Network Services Group offers a wide range of services to help your business easily manage the information technology world. We have the experience, tools, and manpower to provide top quality support to all businesses large and small.
Managed IT Services for Your Business — Let us help you!
If you're concerned about the rising cost of IT services, or if you aren't able to give full attention to your IT needs in-house, you're not alone. Let us show you how we can save your business time and money with our managed services, IT support, Cloud Computing solutions, and more.
What You Can Expect from NSG Managed Services
More time to focus on your core business while we handle your IT needs
More money to put into developing your business instead of having it consumed by rising IT costs
Predictability. With our monthly flat-rate managed services, you don't have to worry about unexpected costs related to your IT services.
Better than 99% uptime with our 24/7 monitoring
Why Network Services Group?
Perhaps your company doesn't have its own IT department or lacks the budget to manage one. Or maybe your company does have its own IT department, but it spends most of its time and resources dealing with crisis management and/or system maintenance instead of innovating and leveraging technology to support your core business objectives. Network Services Group understands that no two businesses are exactly alike, so we'll tailor our services to your unique needs. We provide everything you need, and nothing that you don't need. All delivered by our expert staff, all in service to your business objectives, and all within your budget.