Posted on Monday June 26, 2017 | operating system updates, mac, ipad, ios 11, apple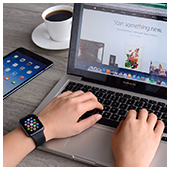 The iPad was originally created for individual consumers even though it was later adopted as a viable productivity tool. After several functionality and style changes, Apple has finally released an iPad that could rival the PC: the iPad Pro. The latest update in Apple's lineup of tablet computers is a vast departure from previous iPad devices, and with the recently announced changes in the upcoming iOS 11, the company looks poised to shift its focus from individual to enterprise users.

Posted on Friday June 23, 2017 | power bi, office 365, microsoft, data analytics, business value, business intelligence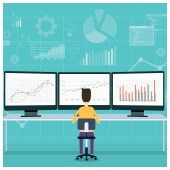 As machine learning, digital storage, and analytics software get more advanced, data is becoming more valuable than ever. Even businesses that don't rely on data to operate are starting to find ways to get more value out of their information. Microsoft's newest platform is an excellent example of that -- and it's free!

Posted on Thursday June 22, 2017 | tricks, tips, smb, profit, growth, computing, cloud, affordability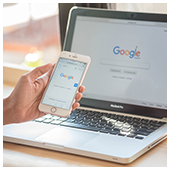 Cloud computing saves businesses a considerable amount of money, which explains its rise in popularity over the years. What many business owners fail to realize is that there are hidden costs associated with Cloud services. And while they might seem insignificant at first, they can add up to a staggering amount if left unchecked. Minimize your cloud expenditures with these five tips:

Posted on Wednesday June 21, 2017 | ups, power supply, hardware, electricity, computer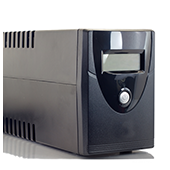 Power outages caused by utility failure, accidents, and natural disasters such as storms, flooding, or earthquakes are inevitable. There's very little you can do to prevent any of these from happening, but you can avoid the consequences to your business by using an Uninterruptible Power Supply (UPS).

Posted on Tuesday June 20, 2017 | ransomware, malware, cyber threats, android mobile security, android device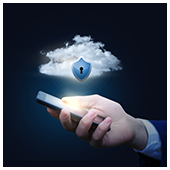 As bring your own device policies becomes common practice for companies today, business owners must keep in mind the possible cyber security implications of deploying more devices connected to the company network. If your employees are using Android devices, here are the top five security threats they need to be aware of as well as how to steer clear from them.

Posted on Monday June 19, 2017 | security, safe browsing, phishing, machine learning, google, gmail, external reply warnings, click time warning, anti phishing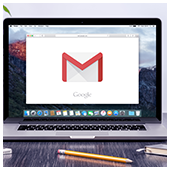 Cybercriminals have been relentless throughout 2017. In the past couple of months, hackers discovered new malware strains and software vulnerabilities that have overwhelmed thousands of businesses worldwide. But despite these new attacks, hackers still have an old, yet effective trick up their sleeves: phishing scams. To this day, sending fraudulent emails to steal sensitive information or spread a virus is still being used by the most advanced hackers. Luckily Google rolled out some new security features for Gmail users.