Tag Search: backup
Posted on Thursday September 05, 2019 | data, external hard drive, usb, business continuity, cloud storage, backup, nas, flash drive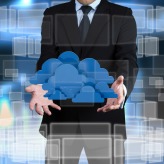 Today's businesses rely heavily on data to run their day-to-day operations. They use it for everything from building client relationships to developing marketing strategies and so much more. But without data backups, businesses stand to suffer from major losses and even end up closing up for good should any natural or human-made disaster occur. With that in mind, you should develop a robust backup plan for your business, which includes implementing any or all of the following solutions.

Posted on Wednesday August 28, 2019 | apple, mac, data recovery, backup, system backup, time machine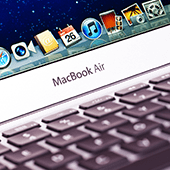 If you're a Mac user, you probably know that macOS has a built-in feature called Time Machine. This backup application is used to keep an up-to-date copy of all the files on your Mac. What's unique about it is that it captures exactly what was on your Mac any day in the past, making it easy to recover files, emails, or media that may have been inadvertently deleted. Here's how you can make the most out of your Time Machine.

Posted on Monday June 10, 2019 | security, password, encryption, data breach, update, hacker, securing data, backup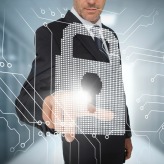 You can't afford to lose business data. It takes away the trust of your clients, leading to loss of revenue. Cybercriminals are here to stay, so it's more important than ever to utilize tight security measures to keep your business data safe. Still, some hackers may have advanced cracking skills, or are really determined to break into your network, so it's a good idea to use the following methods for safeguarding your corporate data.

Posted on Friday April 13, 2018 | time machine, system backup, mac, data recovery, backup, apple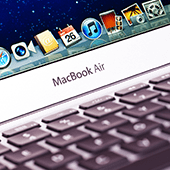 There's a popular belief that Macs are the most reliable computer brand because they are less likely to get viruses or crash often - but they do. And like any other computer, Macs aren't invulnerable to coffee spills, theft, and crashes. When these happen, the Time Machine is your friend to restore your data.

Posted on Thursday April 12, 2018 | standalone service, integration, deprovision, cost savings, cloud, backup, account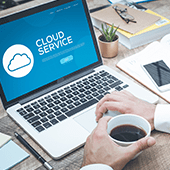 If you want to increase collaboration, productivity, and security all while keeping costs down, the cloud is the perfect solution. But if you're not careful, hidden charges can creep up on your monthly bill, preventing you from truly reaping the benefits of the cloud. Fortunately, there are some things you can do to bring these costs down.

Posted on Wednesday January 17, 2018 | windows, usb, pc, mac, backup, android file transfer, android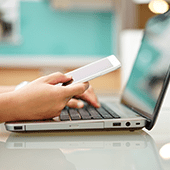 There's a lot of good things to say about how-to articles. They're simple, practical, and if we follow instructions correctly, they can give us a sense of accomplishment. From basic life skills such as learning how to change a lightbulb or how to fry an egg to more technical topics like learning how to write JavaScript or how to perfect a soufflé, there's always someone out there who is going to need a how-to article on something.

Page: 12