Tag Search: chrome extension
Posted on Monday June 27, 2022 | google chrome, chrome, chrome extension, chrome hacks
Google Chrome is one of the most popular and widely used web browsers in the world. It's already powerful on its own, but you can increase its functionality by installing extensions. With so many extensions available, choosing the best ones for your needs can be tricky. We've compiled a list of extensions to help you get the most out of your Chrome browser.

Posted on Friday April 09, 2021 | google chrome, chrome, productivity tips, chrome extension, chrome hacks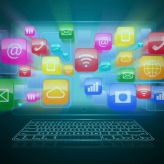 Chrome is the most-used web browser on the planet. It's already powerful on its own, but with the thousands of add-ons in the Chrome Web Store, you can further enhance its functionality. Today, there's an extension for almost every need, and it can be quite overwhelming and time-consuming to choose the right ones. But don't fret. We've hand-picked the six must-have Chrome extensions so that you don't have to sift through the whole catalog.

Page: 1