Tag Search: data backup
Posted on Monday July 19, 2021 | disaster recovery, floods, cloud, business continuity, data backup, backup, hurricanes, natural disaster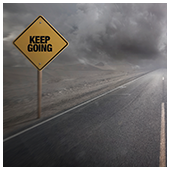 Hurricanes are a common occurrence in many parts of the United States. Not only do they destroy property and endanger lives, but they can also disrupt your business's operations. In this blog, we offer tips on how you can ensure fast access to your data following a disaster and immediately get back to business.

Posted on Wednesday April 21, 2021 | android, data backup, ransomware, android devices, cybersecurity, mobile ransomware, android ransomware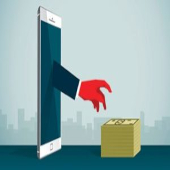 Over the past few years, ransomware has become increasingly widespread and sophisticated. This form of malware has even spread to Android smartphones and tablets, putting organizations that rely on mobile devices at risk of data loss and other productivity-crippling problems. Read on to learn how mobile ransomware works and how you can safeguard your Android devices as well as your business against this threat.

Posted on Monday March 08, 2021 | cloud computing, electronic medical records, healthcare, data backup, encryption, hipaa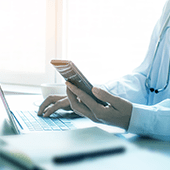 Cloud computing is gradually becoming the norm for healthcare organizations around the world. Whether via a browser-based tool or a mobile app, it's easier than ever to deliver patient care from anywhere with an internet connection. If you're still hesitant to embrace cloud technology, it's time to reconsider.

Posted on Monday October 26, 2020 | microsoft, data backup, cloud storage, windows 10, onedrive, tools, file history, system image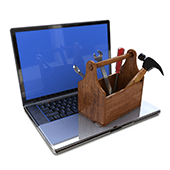 Business owners are becoming more aware of the damaging effects of data loss. Companies now realize that without safe and reliable data backup, important business information can fall into the wrong hands or be lost forever. Fortunately, Windows 10 offers easy-to-use tools like File History and OneDrive.

Posted on Friday April 10, 2020 | password, data backup, vpn, antivirus, phishing, firewall, cybersecurity, multifactor authentication, remote work, online scam, wi fi router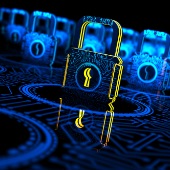 Encouraging staff to work from home is extremely vital in the midst of the COVID-19 outbreak. By minimizing social interactions and contact risks, you can reduce the spread of the virus. But be warned. Transitioning from a fully managed business environment to a home office can leave you vulnerable to cyberattacks and online scams. Here's what you and your staff must do to mitigate the cybersecurity risks.

Posted on Wednesday December 18, 2019 | cloud computing, business continuity, data backup, data recovery, cloud backup, uptime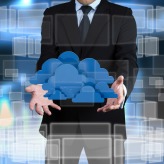 Business continuity is often overlooked until it's too late. But with the cloud on their side, IT departments and business owners can more easily adopt this strategy to help avert the next outage. Here's how the cloud benefits implementations of business continuity.