Tag Search: data backup
Posted on Friday April 10, 2020 | password, data backup, vpn, antivirus, phishing, firewall, cybersecurity, multifactor authentication, remote work, online scam, wi fi router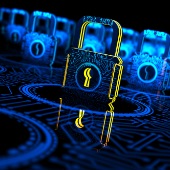 Encouraging staff to work from home is extremely vital in the midst of the COVID-19 outbreak. By minimizing social interactions and contact risks, you can reduce the spread of the virus. But be warned. Transitioning from a fully managed business environment to a home office can leave you vulnerable to cyberattacks and online scams. Here's what you and your staff must do to mitigate the cybersecurity risks.

Posted on Wednesday December 18, 2019 | cloud computing, business continuity, data backup, data recovery, cloud backup, uptime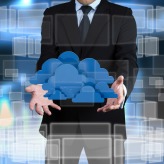 Business continuity is often overlooked until it's too late. But with the cloud on their side, IT departments and business owners can more easily adopt this strategy to help avert the next outage. Here's how the cloud benefits implementations of business continuity.

Posted on Monday October 21, 2019 | virtualization, data backup, backing up virtual data, guide to backing up virtual data, virtual data backup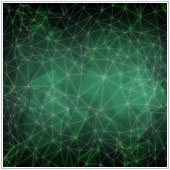 Despite having many advantages over conventional data storage, data virtualization still needs backup, an essential security measure to protect data. Here are some common challenges you need to overcome to successfully back up your virtualized data.

Posted on Friday October 04, 2019 | cloud computing, electronic medical records, healthcare, data backup, encryption, hipaa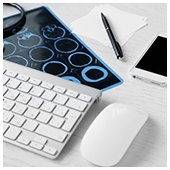 We're long past the time when healthcare entities could justify being hesitant about cloud computing. It has surpassed on-site IT in terms of reliability and security if you know how to manage it properly. Just take a look at all the business benefits of cloud computing!

Posted on Monday July 29, 2019 | android, mobile, data backup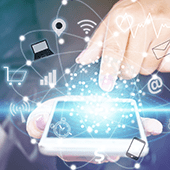 Your Android phone is your life. It contains business documents, calendar reminders, and contacts you can't afford to lose, but one unforeseen case of the butterfingers can wipe them out instantly. It's wise to back up your data. Check out this guide to learn how to go about it.

Posted on Wednesday August 29, 2018 | virtualization, virtual machines, tape backups, servers, disaster recovery, data backup, critical data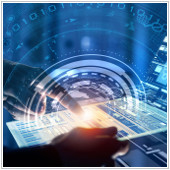 Although many business owners think that Virtualization and Disaster Recovery (DR) are two separate services, the former can actually be used as a legitimate solution to the latter. Here's how it works, along with some pointers to keep in mind should you choose virtualization as your disaster recovery plan.

Page: 12