Tag Search: features
Posted on Friday December 06, 2019 | internet, network, qos, features, beamforming, mimo, network type, throughput, wireless router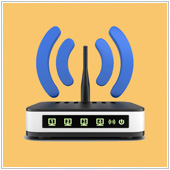 Selecting a Wi-Fi router, much like selecting any other piece of equipment for your business, can be a complicated task. There are a variety of models available that it can be a chore to work out the best option. However, if you know what features to look for, it's much easier to make the right decision.

Posted on Wednesday November 27, 2019 | productivity, microsoft, performance, cortana, windows 10, onedrive, features, alexa, calendar app, file explorer, narrator, november 2019 update, vii, voice interoperability integration, windows 10 19h2, windows 10 version 1909, windows search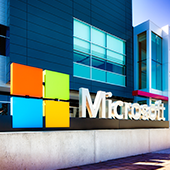 Microsoft recently released the latest version of Windows 10, so it's time to update your PC's operating system. While it's practically just a service pack, the update has some useful improvements to your computer's performance. Here's a list of the features the November 2019 Update brings.

Posted on Tuesday October 01, 2019 | apps, ipad, security, apple, mac, ios, macbook, operating system, features, macos, macos catalina, sidecar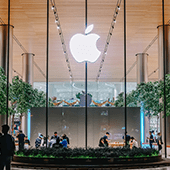 With its big launch just a few days away, macOS Catalina is creating quite a buzz in the world of computing. Many Mac users can't wait to upgrade their devices to the next-gen operating system and enjoy its exciting new features. Here are some of the things you can expect from Catalina.

Posted on Wednesday June 12, 2019 | apps, microsoft, settings, cortana, windows 10, onedrive, operating system, features, tools, windows 10 may 2019 update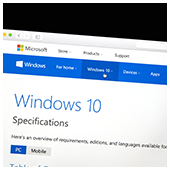 Microsoft is constantly rolling out new versions of its Windows operating system, and the latest is finally here - the first major update of Windows 10 in 2019. Find out what you can expect from the Windows 10 May 2019 update and how it can help you be more productive.

Posted on Friday May 31, 2019 | voip, business strategy, remote employees, features, morale, whisper, work at home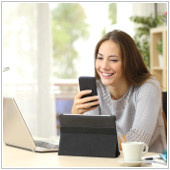 Voice over internet protocol (VoIP) phone systems give employees the freedom to make and receive calls from any location. More importantly, a good VoIP solution allows you to enable work-at-home arrangements that will keep your workers happy and your company productive. So how exactly will VoIP and working at home equal to a more successful business? Let's find out.

Posted on Wednesday July 04, 2018 | apple, continuity camera, dark mode, desktop stacks, features, ios, mac, macos mojave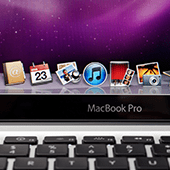 Apple had recently announced macOS Mojave, the successor to the current macOS High Sierra, and the new features that will arrive with the new operating system. Here are our top five picks.