Tag Search: hyperconvergence
Posted on Thursday November 21, 2019 | virtualization, servers, scalability, cybersecurity, virtual machines, hyperconvergence, vdi, software defined networking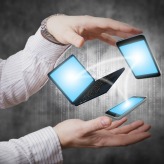 For many small- to medium-sized businesses (SMBs), resources can be scarce and, very often, IT takes a back seat. Hyperconverged IT infrastructures are a great way to keep your IT updated without the heavy expenses normally associated with it.

Posted on Tuesday October 02, 2018 | virtualization, virtual machines, vdi, software defined networking, servers, scalability, hyperconvergence, cybersecurity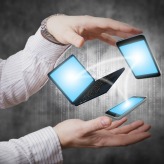 Routers, switches, modems, gateways, firewalls, servers, and storage devices - these are just some of the many machines you need to build a network infrastructure that enables effective internal and external communications. Even when pared down to serve fewer users, the costs of building a similar infrastructure were prohibitive for SMBs, at least until hyperconvergence came along.

Posted on Friday February 03, 2017 | virtualization, vdi, scalability, hyperconvergence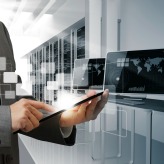 If you thought virtualization was confusing, wait until you hear about hyperconvergence. By consolidating a number of virtualization services into a single piece of hardware, that runs a single piece of software, small- and medium-sized businesses can enjoy the simplicity, cost effectiveness, and security of a cloud infrastructure, in one on-site "box." If you love everything about cloud computing and virtualization, a hyperconverged infrastructure should be the newest tool in your toolbox.

Page: 1