Tag Search: internet
Posted on Wednesday May 13, 2020 | internet, voip, laptop, smartphone, video conferencing, application, integration, softphone, cost savings, user friendly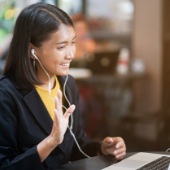 Desk phones that sit in the office are quickly becoming obsolete as many employees work off-site. Instead of traditional telephony systems, forward-thinking businesses are using softphones for most, if not all, of their communications. If your company hasn't already done so, here are five compelling reasons why you need to start using softphones.

Posted on Friday April 17, 2020 | internet, remote working, zoom, fast internet, internet bandwidth, remote working tools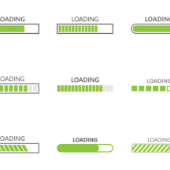 The COVID-19 pandemic has pushed businesses to adopt remote work setups. But with the sudden move, employees are finding out that they don't have adequate resources to work from home, specifically due to poor or limited internet access. So that you don't encounter the same issue, find out how much internet bandwidth you need to work from home.

Posted on Friday December 06, 2019 | internet, network, qos, features, beamforming, mimo, network type, throughput, wireless router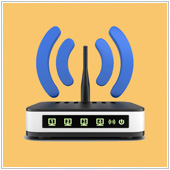 Selecting a Wi-Fi router, much like selecting any other piece of equipment for your business, can be a complicated task. There are a variety of models available that it can be a chore to work out the best option. However, if you know what features to look for, it's much easier to make the right decision.

Posted on Thursday September 19, 2019 | internet, social media, online reputation management, criticism, negative feedback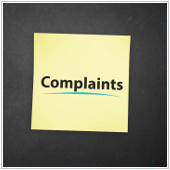 Social media accounts for businesses are invaluable tools enterprises use to reach out to their client bases to fully understand their needs and wants. Make sure your social media manager understands the proper way to interact with people online, especially those with bad things to say about the company.

Posted on Thursday August 15, 2019 | internet, benefits, technology, online, it, healthcare, appointment, online scheduling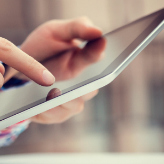 Top-notch care is no longer the sole criterion patients have for choosing which healthcare facility to go to. They now also look for the convenience that online scheduling delivers.

Posted on Friday July 05, 2019 | internet, flexibility, hosted voip, managed voip, third party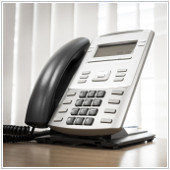 Voice over Internet Protocol (VoIP) services are taking over communications in the digital age, making your office landline a thing of the past. More companies are starting to deploy VoIP because it is popular and cost-effective. What factors do you have to consider before getting your own VoIP system? Here are some tips you can use.