Tag Search: iphone
Posted on Wednesday February 26, 2020 | android, iphone, privacy, security, Wireless Networking
Billions of devices -- many of them already patched -- are affected by a Wi-Fi vulnerability that allows nearby attackers to decrypt sensitive data sent over the air, researchers said on Wednesday at the RSA security conference. From a report: The vulnerability exists in Wi-Fi chips made by Cypress Semiconductor and Broadcom, the latter a chipmaker Cypress acquired in 2016. The affected devices include iPhones, iPads, Macs, Amazon Echos and Kindles, Android devices, Raspberry Pi 3's, and Wi-Fi routers from Asus and Huawei. Eset, the security company that discovered the vulnerability, said the flaw primarily affects Cyperess' and Broadcom's FullMAC WLAN chips, which are used in billions of devices. Eset has named the vulnerability Kr00k, and it is tracked as CVE-2019-15126. Manufacturers have made patches available for most or all of the affected devices, but it's not clear how many devices have installed the patches. Of greatest concern are vulnerable wireless routers, which often go unpatched indefinitely. "This results in scenarios where client devices that are unaffected (either patched or using different Wi-Fi chips not vulnerable to Kr00k) can be connected to an access point (often times beyond an individual's control) that is vulnerable," Eset researchers wrote in a research paper published on Wednesday. "The attack surface is greatly increased, since an adversary can decrypt data that was transmitted by a vulnerable access point to a specific client (which may or may not be vulnerable itself)."

Posted on Thursday October 17, 2019 | iphone, ipad, apple, mac, ios, apple security, cybersecurity, imac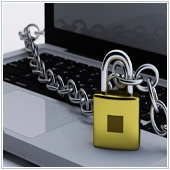 It is widely believed that Apple computers and devices are highly secure and can't be touched by malware and viruses. While there are fewer security threats to Macs, iPhones, and other Apple gadgets compared to Windows and Android machines, Apple devices are also vulnerable. Here's how to protect them.

Posted on Friday September 13, 2019 | iphone, technology, security, apple, privacy, settings, confidential, read receipts, text messages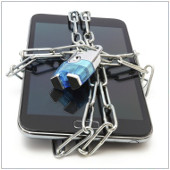 If you're a business owner who is constantly on the go, you may have become too comfortable texting confidential information using your iPhone. Thankfully, getting back on track is easy. Here are three iPhone privacy settings that will give you an added layer of comfort and security.

Posted on Monday August 12, 2019 | iphone, ipad, security, malware, apple, ios, spyware, jailbreak, app store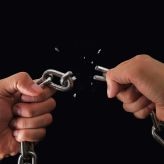 While the iPad and other Apple devices allow you to download and install literally millions of apps, they don't exactly leave much room for customization. Jailbreaking lets you fully customize your iPad by enabling you to install third-party apps on your device. But it's not without risks. Here's why you should think twice before jailbreaking your iPad.

Posted on Tuesday July 09, 2019 | iphone, apps, ipad, apple, mac, ios, macbook, operating system, apple music, macos, apple podcasts, apple tv, find my, macos catalina, project catalyst, sidecar, voice control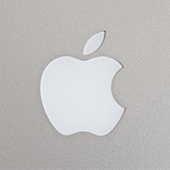 macOS Catalina is the 16th major release of Apple's operating system for Mac and Macbook. Set for rollout in late September 2019, it offers a raft of useful new features and improvements that will give users a better experience. Here's a quick look at some of them.

Posted on Friday February 15, 2019 | updates, two factor authentication, security and privacy, passwords, passcodes, mobile devices, iphone, ipad, ios 12, apple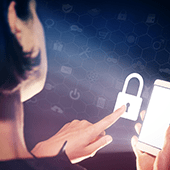 iOS 12, Apple's latest mobile software offering, is finally available, and it promises to be better at keeping your data locked down. Here are some tweaks that you can make to boost iOS 12's security and privacy settings.