Tag Search: it security
Posted on Friday July 29, 2022 | malware, it security, computer security, ransomware, antivirus, phishing, cybersecurity, social engineering, zero day attack, intrusion prevention system
As more and more businesses move their operations online, the need for robust cybersecurity measures has never been greater. However, many employees are still unfamiliar with many cybersecurity terms. Here are some of the most commonly used terms in IT security. By understanding these terms, you will be better equipped to protect your business from cyberattacks.

Posted on Friday June 03, 2022 | password, it security, data backup, vpn, phishing, firewall, work from home, multifactor authentication, remote work, online scam, cybersecurity tips, remote work security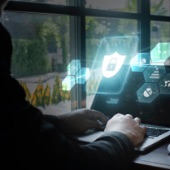 Working from home is becoming popular, primarily because of the flexibility this setup offers. However, one of the biggest concerns for remote workers is how to stay safe and secure while working online. We'll discuss some cybersecurity tips that can help you stay protected while working from home.

Posted on Monday March 14, 2022 | managed services, malware, msp, it security, data breach, phishing, cybersecurity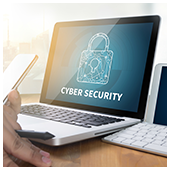 A data breach or ransomware attack can be very costly. You can lose not just hundreds of dollars but also the reputation you've built through the years. This is one of the many reasons why you need cutting-edge cybersecurity solutions that can protect your business against evolving cybersecurity threats. The good news? Even small- and mid-sized businesses (SMBs) like yours get access to robust cybersecurity solutions by partnering with a managed IT services provider (MSP), helping prevent huge losses.

Posted on Wednesday May 12, 2021 | malware, it security, computer security, ransomware, antivirus, phishing, cybersecurity, intrusion protection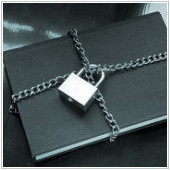 It's every business user's responsibility to protect their computers and data from cyberattacks. The good news is that you don't need to be an IT security expert to keep them safe. You can start increasing your knowledge by learning some of these basic cybersecurity terms.

Posted on Tuesday November 17, 2020 | managed services, malware, msp, it security, data breach, phishing, smb, cybersecurity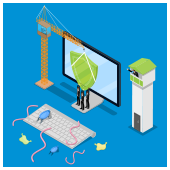 Today's companies need technology to function. Without it, businesses cannot compete and succeed. But with technology comes the ever-constant threat of hackers and cybercriminals. That's why small- and mid-sized businesses need to protect themselves with robust cybersecurity solutions managed by IT professionals.

Posted on Monday December 28, 2015 | vulnerability assessment, social engineering, network assessment, it security, hacking, cyber security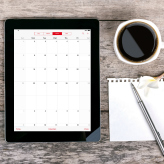 Online security has probably never been such a hotly debated subject as it was in 2015. From recent numerous high-profile attacks on Sony and others, to this year�s leaking of data stolen from the extramarital-affair-facilitating website Ashley Madison website, have pushed cyber security firmly into the spotlight. So what can we expect from 2016? Experts predict that this year will only see cyber crime increasing yet further. Here�s what you need to know.

Page: 1