Tag Search: linux
Posted on Wednesday February 05, 2020 | android, laptop, windows, ios, pc, desktop, nas, linux, macos, old computers, server software, guest, kiosk mode, salvage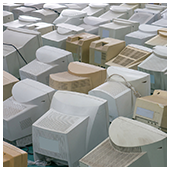 If your PC has been struggling to perform all the tasks you have at hand, we completely understand why you would be itching for a new one. But even if it's old, sluggish, and always crashing, your old desktop or laptop may still prove to be useful. Here are some things you can do with an old PC.

Posted on Wednesday January 16, 2019 | windows, upgrade, server software, pc, old computers, nas, macos, linux, laptop, ios, desktop, android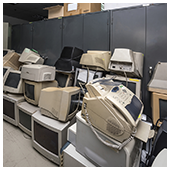 It's inevitable. Sooner or later, you're going to have to replace your computer. But while it may not be as fast as when you first got it or as sleek as your new computer, your old desktop or laptop might still have a lot to offer- after upgrading it a little, that is. Here are some great uses for your old computer.

Posted on Thursday November 01, 2018 | virtualization, virtual machines, linux, docker, containers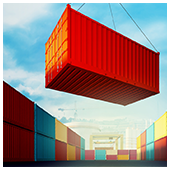 Virtualization and container technologies are confusing topics in their own right, and comparing and contrasting them is even harder. To understand the differences between container and virtualization technologies, it's best to clear up some commonly misunderstood information on how they work.

Posted on Wednesday August 29, 2018 | linux
Jack Wallen, writing for TechRepublic: For a company to support Linux, they have to consider supporting: Multiple file systems, multiple distributions, multiple desktops, multiple init systems, multiple kernels. If you're an open source developer, focusing on a single distribution, that's not a problem. If you're a company that produces a product (and you stake your living on that product), those multiple points of entry do become a problem. Let's consider Adobe (and Photoshop). If Adobe wanted to port their industry-leading product to Linux, how do they do that? Do they spend the time developing support for ext4, btrfs, Ubuntu, Fedora, GNOME, Mate, KDE, systemd? You see how that might look from the eyes of any given company? It becomes even more complicated when companies consider how accustomed to the idea of "free" (as in beer) Linux users are. Although I am very willing to pay for software on Linux, it's a rare occasion that I do (mostly because I haven't found a piece of must-have software that has an associated cost). Few companies will support the Linux desktop when the act of supporting means putting that much time and effort into a product that a large cross-section of users might wind up unwilling to pay the price of admission. That's not to say every Linux user is unwilling to shell out the cost for a piece of software. But many won't.

Posted on Thursday July 19, 2018 | windows, ubuntu, ram, mac os x, linux, external hard drives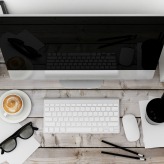 Tech items like computers are likely to be among the most popular gifts for your loved ones. But there are so many different computers out there that finding the perfect one can be difficult. We've outlined some tips that will help you understand more about computer parts and how to make the right choice.

Posted on Wednesday January 24, 2018 | windows, vulnerability, spectre, security, safari, meltdown, macos, linux, intel, ie, flaw, firefox, edge, chrome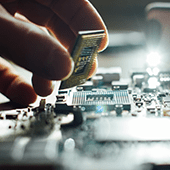 It's been three weeks since one of the worst IT security vulnerabilities in history was announced, and consumers are still receiving mixed messages about how to protect themselves. We usually encourage users to install software updates as often as possible, but when it comes to Meltdown and Spectre, that advice comes with an asterisk.

Page: 12