Tag Search: microsoft
Posted on Thursday January 10, 2019 | word, slides, sheets, productivity software, powerpoint, office 365, microsoft, google, g suite, excel, docs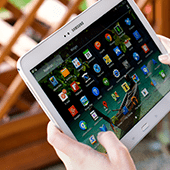 For business owners looking to increase employee productivity, one of the most heated debates is over which cloud productivity software is best. If your company uses Android devices, we have some tips on whether Microsoft Office or Google Apps is the better choice for you.

Posted on Friday January 04, 2019 | voip, video conferencing, skype for business, office 365, microsoft, hangouts meet, google, g suite, calling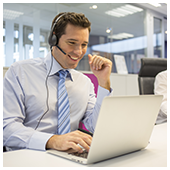 Microsoft and Google have been competing on almost every front. Both have made huge strides in machine learning, cloud computing, and productivity software. In terms of VoIP solutions, the tech powerhouses are also neck and neck with Microsoft's Skype for Business and Google's Hangouts Meet. These VoIP tools have several calling and video conferencing features in common, but depending on your company's requirements, you may prefer one over the other.

Posted on Thursday January 03, 2019 | workplace analytics, productivity, office 365, office, microsoft
For companies using Office 365, managers have a convenient tool available for them to assess their employees' performance. It's called Workplace Analytics, and it uses the data culled from Office 365. Microsoft's previous productivity tool, MyAnalytics, only allowed employees to view their own productivity data. With Workplace Analytics, both employee and manager can view the former's performance data.

Posted on Tuesday December 18, 2018 | windows hello, windows 10, microsoft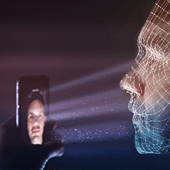 Just like in sci-fi movies, Microsoft's biometric logins can now recognize your face, fingerprint, or eyes when you attempt to access your device. Here's everything you need to know when setting up Windows Hello.

Posted on Wednesday December 05, 2018 | windows, vmware, virtualization, parallels, microsoft, macos, containers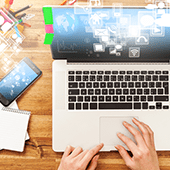 If you own an Apple computer, you might think it's impossible to install Windows-based software on it. But with operating system (OS) virtualization, you can run any application you want and enjoy exciting new cross-platform features.

Posted on Tuesday December 04, 2018 | chrome, internet explorer, microsoft
Microsoft is throwing in the towel with Edge and is building a new web browser for Windows 10, this time powered by Chromium, news blog Windows Central reported Monday. From the report: Microsoft's Edge web browser has seen little success since its debut on Windows 10 back in 2015. Built from the ground up with a new rendering engine known as EdgeHTML, Microsoft Edge was designed to be fast, lightweight, and secure, but launched with a plethora of issues which resulted in users rejecting it early on. Edge has since struggled to gain any traction, thanks to its continued instability and lack of mindshare, from users and web developers. Because of this, I'm told that Microsoft is throwing in the towel with EdgeHTML and is instead building a new web browser powered by Chromium, a rendering engine first popularized by Google's Chrome browser. Codenamed Anaheim, this new web browser for Windows 10 will replace Edge as the default browser on the platform. It's unknown at this time if Anaheim will use the Edge brand or a new brand, or if the user interface between Edge and Anaheim is different. One thing is for sure, however; EdgeHTML in Windows 10's default browser is dead.