Tag Search: microsoft 365 groups connectors
Posted on Monday January 16, 2023 | microsoft outlook, microsoft 365, microsoft 365 groups connectors, microsoft 365 groups tips, microsoft connectors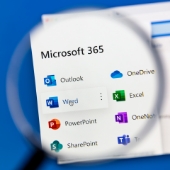 Microsoft 365 Groups connectors allow users to send messages and files to anyone in the group, regardless of whether they are using Outlook, SharePoint, or Yammer. This makes it easy for team members to collaborate and share resources seamlessly. In this blog post, we will discuss the benefits of using Microsoft 365 Groups connectors and how they can improve your team's collaboration.

Posted on Wednesday January 19, 2022 | microsoft outlook, productivity tips, connectors, microsoft 365, microsoft 365 groups connectors, microsoft 365 groups tips, office article
If your business uses Microsoft 365 Groups, you know how useful this cross-application service can be. Groups allows users to choose people with whom they can share resources like Microsoft Outlook inbox or document library. But connectors further enhance this feature by enabling users to send information to anyone in the group right from a shared inbox. Learn more about connectors and how these ease team collaboration.

Page: 1