Tag Search: network
Posted on Monday February 08, 2021 | storage, network, slow computer, performance, operating system, patch management, startup software, windows 10 update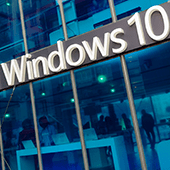 Windows 10 users are well aware that installing updates can take a long time. We hear users complaining about it all the time. Why are Windows 10 updates so slow, and what can users do to speed things up? Here's our take.

Posted on Friday January 08, 2021 | network, qos, beamforming, mimo, network type, throughput, wireless router, 802 11ax, high efficiency wireless, ofdma, orthogonal frequency division multiple access, target wake time, twt, wi fi 6
A strong network enables your business to surf the web and access cloud productivity apps. Behind these networks are Wi-Fi routers that keep your devices connected to the internet. While there are many more components involved in setting up a strong network, your choice of router can make a huge difference. Here are some tips to help you find the right router for your business.

Posted on Friday December 06, 2019 | internet, network, qos, features, beamforming, mimo, network type, throughput, wireless router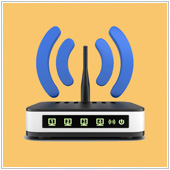 Selecting a Wi-Fi router, much like selecting any other piece of equipment for your business, can be a complicated task. There are a variety of models available that it can be a chore to work out the best option. However, if you know what features to look for, it's much easier to make the right decision.

Posted on Monday August 19, 2019 | storage, network, slow computer, performance, operating system, patch management, startup software, windows 10 update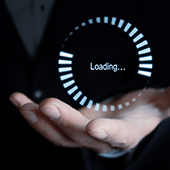 All Windows 10 updates come with security fixes, exciting new features, and other assorted improvements, so it's critical that you install them as soon as they become available. Unfortunately, downloading the necessary files can take ages if you don't know how to optimize everything.

Posted on Monday June 03, 2019 | cache, network, wi fi, mobile phone, router, internet speed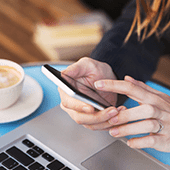 In today's world, staying connected means having a strong internet connection and a feature-packed smartphone. But you may discover that your internet-based apps are loading much more slowly after using your handset for just a few months. Learn four possible reasons why your phone's internet speed is lagging.

Posted on Thursday April 25, 2019 | windows 10 update, storage, startup software, slow, performance, patch management, network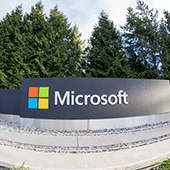 In May 2019, Microsoft will be releasing another Windows 10 major update with security patches, bug fixes, and new features. More than improving user experience, these updates will help your organization secure your IT systems. If you can't afford to let an update be a long and frustrating process, here are some tips that will speed it up.