Tag Search: onedrive
Posted on Wednesday July 29, 2020 | outlook, business, tips, email, productivity, calendar, efficiency, microsoft, office, tasks, contacts, teams, onedrive, organization, meeting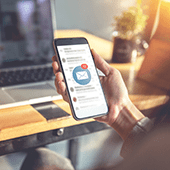 Millions of businesses worldwide use Microsoft Outlook, preferring the free web-based email and calendar service over its many competitors. Outlook also offers tasks and contacts management capabilities, among other nifty features that will help you work smarter and boost your efficiency. Let's take a closer look at some tips to help you make the most of Outlook.

Posted on Wednesday November 27, 2019 | productivity, microsoft, performance, cortana, windows 10, onedrive, features, alexa, calendar app, file explorer, narrator, november 2019 update, vii, voice interoperability integration, windows 10 19h2, windows 10 version 1909, windows search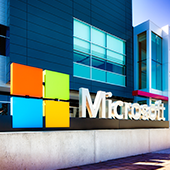 Microsoft recently released the latest version of Windows 10, so it's time to update your PC's operating system. While it's practically just a service pack, the update has some useful improvements to your computer's performance. Here's a list of the features the November 2019 Update brings.

Posted on Tuesday October 08, 2019 | windows 7, microsoft, windows 8, cloud storage, windows 10, onedrive, tools, file history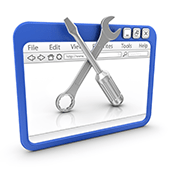 To any business, ransomware means trouble. From operational disruption and revenue loss to total shutdown, it spares no part of the company. That's why it's wise to regularly back up your business data in multiple locations, including the cloud. If your computer is running on Windows 10, you're in luck because the operating system makes backing up and restoring your files as easy as pie.

Posted on Wednesday September 04, 2019 | microsoft, office 365, windows, onedrive, ad blocker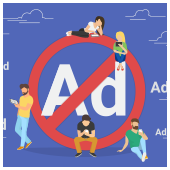 Surprised that ads have taken over your Windows 10 PC, laptop, or Surface Pro? You can still have an ad-free experience with Windows 10 In this tutorial, we will show you how to turn off ads that Microsoft sends in File Explorer.

Posted on Wednesday June 12, 2019 | apps, microsoft, settings, cortana, windows 10, onedrive, operating system, features, tools, windows 10 may 2019 update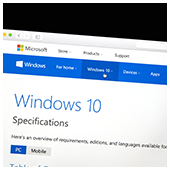 Microsoft is constantly rolling out new versions of its Windows operating system, and the latest is finally here - the first major update of Windows 10 in 2019. Find out what you can expect from the Windows 10 May 2019 update and how it can help you be more productive.

Posted on Tuesday March 26, 2019 | tips, productivity, outlook, onenote, onedrive, office, microsoft, email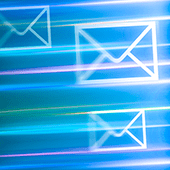 People are constantly searching for an easier way to keep their email inboxes in order, customize their email signatures, and improve group communications. The good news is that Microsoft Outlook has these features built in, you just need to know where to look.