Tag Search: password
Posted on Wednesday July 14, 2021 | security, password, encryption, data breach, update, hacker, securing data, backup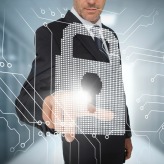 Some of the most well-known companies in the world, including Sony Pictures, Home Depot, Adobe, and eBay, have been victims of cyberattacks. While major corporations like these are high-profile targets for hackers, small- and medium-sized businesses are not exempt from data breaches. And because it may be difficult or impossible to undo any damage caused by cybercriminals, it's imperative for any business — regardless of their size — to take steps to fortify their systems. The following security tips can help guard company data.

Posted on Wednesday December 02, 2020 | security, password, two factor authentication, two step authentication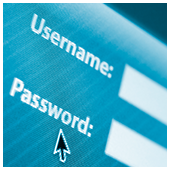 A secure login process is an excellent way to protect your business from cybercriminals. When it comes to verifying user identity, you can choose between two-step authentication and two-factor authentication. Learn the difference between the two so you can have a better appreciation of your cybersecurity options. If you want to improve your business's cybersecurity, you should take a closer look at your authentication process. Two-step and two-factor authentication are two of the most commonly used authentication methods. Many businesses use the terms two-step and two-factor authentication interchangeably, but there are subtle differences between the two.

Posted on Monday September 14, 2020 | security, password, email security, phishing, email account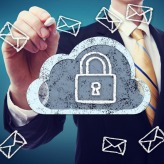 Email is one of the best things the internet has given us. We use it to sign up for websites, apply for jobs, make payments, get in touch with friends and family, and many more. However, your email is also one of the platforms hackers can exploit to steal information or launch malware attacks. Here are crucial steps to take to safeguard your email account.

Posted on Friday August 07, 2020 | password, password security, security best practice, multi factor authentication, account monitoring, single sign on, passphrases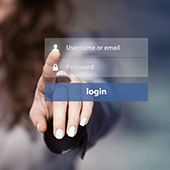 The National Institute of Standards and Technology (NIST) once said that a good password consisted of three things: upper- and lowercase letter, numbers, and symbols. However, the NIST recently reversed its stance on good passwords. Here's why and what they are now recommending.

Posted on Friday April 10, 2020 | password, data backup, vpn, antivirus, phishing, firewall, cybersecurity, multifactor authentication, remote work, online scam, wi fi router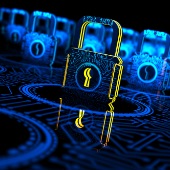 Encouraging staff to work from home is extremely vital in the midst of the COVID-19 outbreak. By minimizing social interactions and contact risks, you can reduce the spread of the virus. But be warned. Transitioning from a fully managed business environment to a home office can leave you vulnerable to cyberattacks and online scams. Here's what you and your staff must do to mitigate the cybersecurity risks.

Posted on Friday December 20, 2019 | firefox, business, password, browser, efficiency, shortcuts, competitive, edge, functions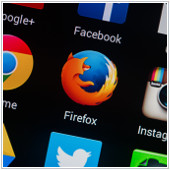 Firefox may not be as ubiquitous as it used to be, but it remains a powerful browser. Make sure you're taking full advantage of its capabilities by using these tools: