Tag Search: seo
Posted on Monday October 12, 2020 | seo, keywords, images, alt tags, image title, title text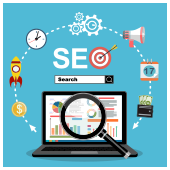 Search engine optimization (SEO) is one of the most difficult and frustrating aspects of improving your business's online presence. Web services and platforms that provide automated SEO reports like WordPress, Google, and Raven Tools tend to oversimplify their advice. If you're trying to get a green light for SEO, you might need to look more closely at the images on your site.

Posted on Friday July 03, 2020 | seo, web design, smb, ecommerce, company branding, copywriting, product descriptions, stock images, website provider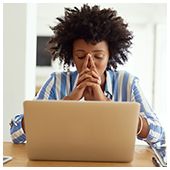 Like people, websites also need to be dressed for success. Here's how you can make yours look impressive and have visitors eager to do business with you.

Posted on Friday September 06, 2019 | seo, keywords, wordpress, alt tags, cloud apps, web platforms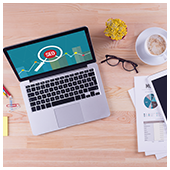 Small- and medium-sized businesses are often tempted to relegate their search engine optimization (SEO) analyses to the free reports offered by online platforms like WordPress and Google Analytics. Unfortunately, those reports rarely provide the details you need to make improvements. One of the things they tend to glaze over is image optimization.

Posted on Monday January 14, 2019 | social media, seo, search engine optimization, ratings, online reviews, google, general articles a, email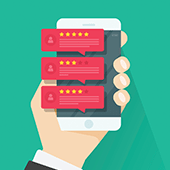 Google is shaking things up yet again. Reviews from sites like Facebook and Yelp will now be displayed in search results with well-placed keywords and link-worthy content. Here's how you can efficiently manage your business's reviews

Posted on Friday December 07, 2018 | web design, stock images, smb, seo, product descriptions, gdpr, ecommerce, copywriting, company branding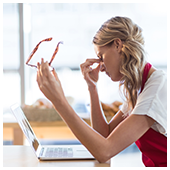 We are taught never to judge a book by its cover. But in this superficial age, looks are everything, especially for websites. Your website is a customer's first impression of your business, and if it doesn't wow them, you're losing money. Follow these best practices so you don't end up in that situation.

Posted on Monday September 17, 2018 | sitemap, site traffic, site indexing, seo, google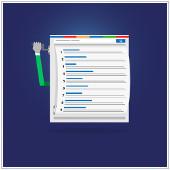 Google receives millions of search requests everyday. It's no surprise that people have dedicated their entire careers to mastering how this process takes place and how they can boost sites' ranking for their own financial gain. Here are four quick tips and tricks for improving your Google search ranking.

Page: 12