Tag Search: skype for business
Posted on Monday April 12, 2021 | outlook, business, sharepoint, office 365, skype, skype for business, office, e3, e5, business premium, microsoft 365, enterprise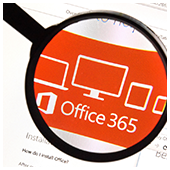 The award-winning productivity suite Microsoft 365 comes in several different packages to suit the budgets and needs of various types of businesses. Read on to learn which one is best for your company.

Posted on Thursday July 04, 2019 | security, productivity, training, sharepoint, office 365, skype for business, onedrive for business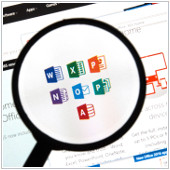 With Office 365, your business can gain a lot, but you won't benefit from it if you don't know how to use this service. Do you want your employees to be more productive? You can't go wrong if you follow these simple steps to boost your business.

Posted on Thursday May 16, 2019 | outlook, business, sharepoint, office 365, skype, skype for business, office, e1, e3, e5, business premium, general articles a, enterprise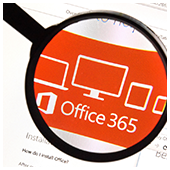 Office 365 has become the go-to all-in-one tool for businesses in recent years. With different Office 365 plans - Business, Business Premium, Enterprise E1, E3, and E5 - you can have a set of services and features that are perfect for your business. We've summarized a list of the different features of each plan to help you select the right one.

Posted on Friday January 04, 2019 | voip, video conferencing, skype for business, office 365, microsoft, hangouts meet, google, g suite, calling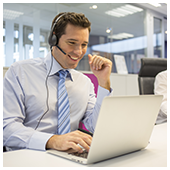 Microsoft and Google have been competing on almost every front. Both have made huge strides in machine learning, cloud computing, and productivity software. In terms of VoIP solutions, the tech powerhouses are also neck and neck with Microsoft's Skype for Business and Google's Hangouts Meet. These VoIP tools have several calling and video conferencing features in common, but depending on your company's requirements, you may prefer one over the other.

Posted on Friday April 20, 2018 | voice call, video call, skype for business, qos, network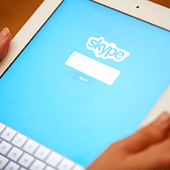 From instant messaging to video conferencing, Skype for Business offers many communication features many companies need to be productive. But before you start making calls on Skype, there are four things you should do to ensure crystal-clear quality.

Posted on Tuesday October 24, 2017 | voip, telephony, skype for business, on premises, office 365, migrate, microsoft teams, ignite, cloud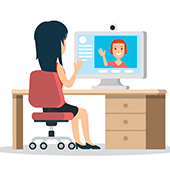 At the Ignite conference in September, Microsoft announced that the Teams app will eventually replace Skype for Business as the primary communication tool for Office 365. This is a huge development, and there are undoubtedly many questions that need answers. To find out more about what's going to happen to Skype for Business and Microsoft Teams, read on.

Page: 12