Tag Search: smartphone
Posted on Wednesday September 29, 2021 | google chrome, android, sync, tablet, google maps, smartphone, google calendar, google keep, pc, mobile device, google assistant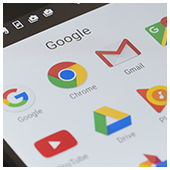 Many people use at least two devices for work, usually switching between a computer and a smartphone or tablet. Google Chrome makes it easy for users to jump from one device to another and pick up where they left off using its sync-up feature for Android devices. Learn more about the benefits of syncing Android devices with Chrome.

Posted on Friday September 24, 2021 | android, hardware, ios, smartphone, mobile device, cybersecurity, business data, mobile os, remote work, cyberthreats, mobile tablet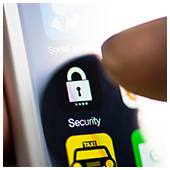 Mobile devices are generally less secure than laptop and desktop computers. While there are available anti-malware applications for smartphones and tablets, they aren't as comprehensive as those for laptops and desktops. Additionally, some mobile devices aren't compatible with certain security applications or measures implemented by businesses. That's why it's even more important to keep track of and manage all the mobile devices your staff uses to access sensitive company data. Here are a few helpful tips to do so.

Posted on Monday July 13, 2020 | hardware, smartphone, mobile device, cybersecurity, threats, cyberthreats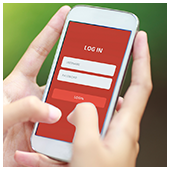 Cybersecurity has long been paramount for businesses that utilize digital solutions, but it's even more necessary for today's distributed workforces. As cloud and mobile technologies continue to prove their value amid a public health crisis, it's important that you take proactive steps to manage and protect company mobile devices. Here's what you should do.

Posted on Monday June 08, 2020 | android, tablet, mobile devices, smartphone, mobile data, data usage, mobile networks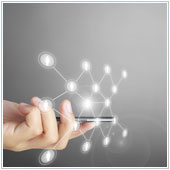 Android devices are most effective when they have a stable network connection. The problem is that many mobile networks limit how much data you can use during a subscription cycle. Instead of upgrading to a more expensive plan, consider paying closer attention to how and when you use data and scaling back. It's easier than you think.

Posted on Wednesday May 13, 2020 | internet, voip, laptop, smartphone, video conferencing, application, integration, softphone, cost savings, user friendly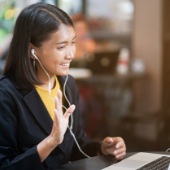 Desk phones that sit in the office are quickly becoming obsolete as many employees work off-site. Instead of traditional telephony systems, forward-thinking businesses are using softphones for most, if not all, of their communications. If your company hasn't already done so, here are five compelling reasons why you need to start using softphones.

Posted on Friday February 28, 2020 | microsoft office, productivity, android, excel, powerpoint, tablet, google drive, smartphone, word, office apps, google play store, pdf, docs to go, polaris office, smart office, wps office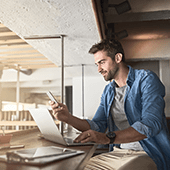 More and more companies are adopting remote work policies, offering myriad benefits to both employers and employees. Having the right tools at your disposal will ensure that you and your remote staff can be as productive and efficient as possible. Here are some of the best office suite apps for Android devices.