Tag Search: smartphone
Posted on Wednesday May 13, 2020 | internet, voip, laptop, smartphone, video conferencing, application, integration, softphone, cost savings, user friendly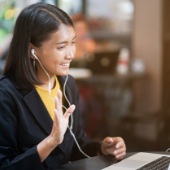 Desk phones that sit in the office are quickly becoming obsolete as many employees work off-site. Instead of traditional telephony systems, forward-thinking businesses are using softphones for most, if not all, of their communications. If your company hasn't already done so, here are five compelling reasons why you need to start using softphones.

Posted on Friday February 28, 2020 | microsoft office, productivity, android, excel, powerpoint, tablet, google drive, smartphone, word, office apps, google play store, pdf, docs to go, polaris office, smart office, wps office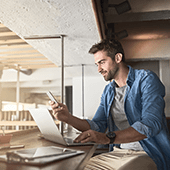 More and more companies are adopting remote work policies, offering myriad benefits to both employers and employees. Having the right tools at your disposal will ensure that you and your remote staff can be as productive and efficient as possible. Here are some of the best office suite apps for Android devices.

Posted on Friday November 22, 2019 | security, android, malware, smartphone, cyber crime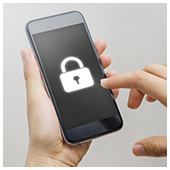 Smartphones are like palm-sized computers, so you should protect them the way you do your laptop and desktop. While you don't need to install bulky security software to protect against cyberthreats, there are some effective steps to keep cybercriminals at bay:

Posted on Thursday August 29, 2019 | search, google, tablet, mobile, smartphone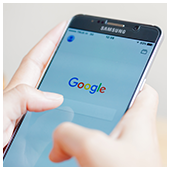 Google recently made changes to its search tools to prioritize mobile searches over web searches. Why has Google done this and what does this mean for businesses and users? Get the answers by reading on.

Posted on Wednesday August 14, 2019 | security, android, smartphone, encryption, device, factory reset, data wipe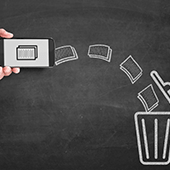 The smartphone has become an important part of our lives and is one gadget that many of us carry most of the time. We not only use it to communicate with others, but to store personal information like email, photos, and contacts, as well. So if you plan to sell your phone or give it to someone else, make sure you erase everything that's stored there.

Posted on Friday March 29, 2019 | tablet, smartphone, mobile networks, mobile devices, mobile data, data usage, android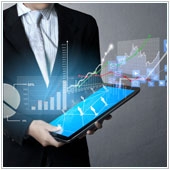 Android devices are among the most feature-rich gadgets currently available. The vast majority can connect to mobile networks, but unfortunately, many service plans limit the amount of data you can use each month. If you want to avoid paying overage fees or suffering from slow connection speeds, you need to monitor how much data you're using.