Tag Search: vmware
Posted on Wednesday January 09, 2019 | xenmobile, vmware, virtualization, mobile device management, mdm, data security, citrix, airwatch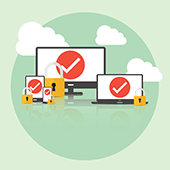 Cybersecurity threats are increasing for both small and large businesses, which means solutions that protect mobile devices are no longer just nice-to-have solutions. As more work is handled outside of the office, the risks to your data increase. Virtualization vendors are leading the charge to tackle these challenges with innovative solutions.

Posted on Wednesday December 05, 2018 | windows, vmware, virtualization, parallels, microsoft, macos, containers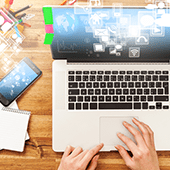 If you own an Apple computer, you might think it's impossible to install Windows-based software on it. But with operating system (OS) virtualization, you can run any application you want and enjoy exciting new cross-platform features.

Posted on Friday September 14, 2018 | vmware, virtualization, servers, oracle, microsoft, hypervisors, amazon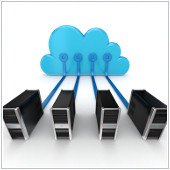 Keeping up with tech trends as a small- or medium-sized business owner is tough. Virtualization is a great example of this. From the boost to network security and ability to scale your workstations and servers according to your business growth, it's time to start learning more about it. One of the first steps towards virtualizing your business is picking a software provider, and you can pick one from this list of the five most prominent virtualization platforms.

Posted on Tuesday January 30, 2018 | vmware, virtualization, virtual machines, microsoft, infrastructure as a service, hybrid cloud, cloud, azure, amazon web services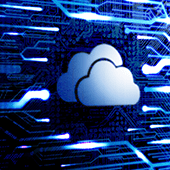 Virtualization is difficult to understand. The technology itself is complex, and the industry is dominated by vendors that the average business owner has never heard of. Almost everyone knows Microsoft though, and its virtualization platform just got a big speed boost that won't cost users a thing -- if they know how to take advantage of it.

Posted on Wednesday October 25, 2017 | xenmobile, vmware, virtualization, mobile device management, mdm, data security, citrix, airwatch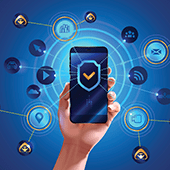 Mobile device security is paramount in today's unpredictable IT landscape. There are plenty of ways to be sure your employees are accessing data safely away from the office, but there is one solution we recommend for the best results: combining mobile security efforts with virtualization technology.

Posted on Tuesday October 10, 2017 | vmware, virtualization, virtual desktops, servers, disaster recovery, aws, amazon web services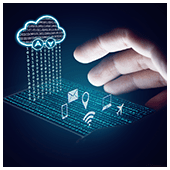 The virtualization market is dominated by two vendors: Amazon Web Services and VMware. Both have the largest market share in their respective fields, the former in cloud-based solutions and the latter in on-premises virtualization. Now, those two platforms are compatible with each other.

Page: 12