Tag Search: voip
Posted on Friday January 04, 2019 | voip, video conferencing, skype for business, office 365, microsoft, hangouts meet, google, g suite, calling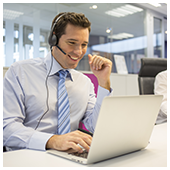 Microsoft and Google have been competing on almost every front. Both have made huge strides in machine learning, cloud computing, and productivity software. In terms of VoIP solutions, the tech powerhouses are also neck and neck with Microsoft's Skype for Business and Google's Hangouts Meet. These VoIP tools have several calling and video conferencing features in common, but depending on your company's requirements, you may prefer one over the other.

Posted on Friday December 21, 2018 | voip, robots, customer service, artificial intelligence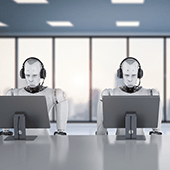 Automating business processes is a necessity for most organizations. While the human element is still important, automation increases time to market and saves money. And because telecom is an essential part of businesses' operations, AI developers are introducing advances in VoIP telephony that will take automation to a whole new level.

Posted on Tuesday December 04, 2018 | voip, system, smb, data, communications, changes, benefits, 5g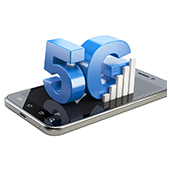 Mobile connectivity is a top priority for personal and business users alike. 5G, or fifth-generation wireless systems, will change not only people's daily routines but also the way small- and medium-sized businesses (SMBs) operate. Here are three main ways that 5G will change VoIP for SMBs.

Posted on Friday November 16, 2018 | voip, sme, smb, qualities, growth, distributor, business, assessment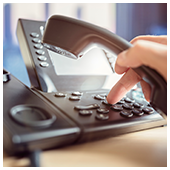 Because it is cost-effective, Voice over Internet Protocol (VoIP) is a popular choice today among small- and medium-sized businesses (SMBs) looking to upgrade their phone systems. But before you contact just any VoIP distributor, make sure you are dealing with a respectable and trustworthy one. Here is a checklist of the must-have qualities of a reputable VoIP distributor.

Posted on Wednesday October 31, 2018 | voip, threat, sme, smb, prevention, eavesdropping, cybercrime, attacks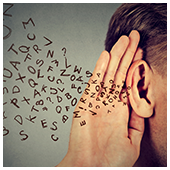 In the digital world, eavesdropping is a form of cyberattack where voice over internet protocol (VoIP) phone calls are intercepted and recorded, usually to glean personal or business information. Since it does not affect call quality, it's hard to tell if you've been a victim of eavesdropping. Ensure that you never become one by implementing these security strategies.

Posted on Wednesday October 17, 2018 | vpn, voip, password protection, firewalls, encryption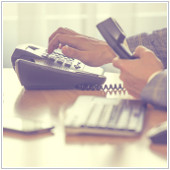 Now that digital collaboration is an integral part of any business, VoIP has become indispensable. Unfortunately, as it becomes more widespread, so do the threats against it. These attacks may not be as serious as ransomware or phishing, but they're just as dangerous to SMBs. Here are five ways to protect your VoIP network against these threats.