Tag Search: microsoft edge
Posted on Monday February 21, 2022 | security, browser, microsoft, cookies, privacy, pc, cortana, microsoft edge, windows 11, personalized ads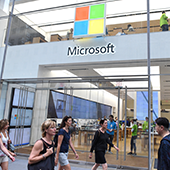 Do you feel like your online activity is being spied on? That's because it probably is — but not by cybercriminals as you might think. It's more likely that it's your operating system that's tracking your information. Learn more about Windows 11's not-so-private settings and how to fix them to ensure your privacy.

Posted on Monday September 13, 2021 | browser, microsoft, microsoft edge, features, collections, immersive reader, password monitor, tab groups, tracking prevention, vertical tabs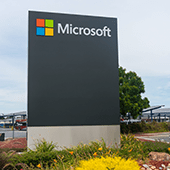 Microsoft Edge is a web browser that boasts faster loading times, better support, and stronger security than its predecessor, Internet Explorer. However, these improvements merely scratch the surface of what Microsoft Edge is capable of. Here are a few great features available in the newly updated web browser.

Posted on Wednesday August 04, 2021 | security, privacy, cortana, windows 10, microsoft edge, advertising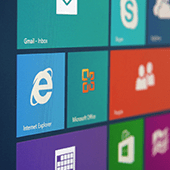 Since its release in 2015, Windows 10 has gotten a bad rap for supposedly gathering too much personal information from its users. Whether you believe Microsoft's operating system is invasive or you just want to pull out all the stops to keep your personal information safe, here are some Windows 10 settings you can tweak to protect your privacy.

Posted on Monday November 16, 2020 | microsoft, pc, windows 10, computer, microsoft edge, chromium, windows 10 october 2020 update, windows 10 version 20h2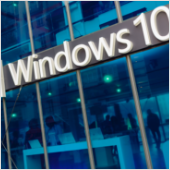 Microsoft started rolling out the Windows 10 October 2020 Update in recent weeks. While this update is relatively modest in terms of size and features, it boasts of several design and functionality upgrades that will enhance user experience. Here's what you can expect from the update.

Posted on Monday August 10, 2020 | bing, browser, microsoft, windows 10, microsoft edge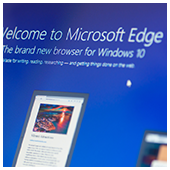 Microsoft has just leveled the playing field for web browsers by bringing major changes to Microsoft Edge. The internet browser's stunning new features help users stay organized and save time as well as protect their online data and identity. If you haven't tried the upgraded browser yet, now is a great time to check it out.

Posted on Wednesday July 01, 2020 | security, browser, microsoft, cookies, privacy, pc, cortana, windows 10, microsoft edge, p2p file sharing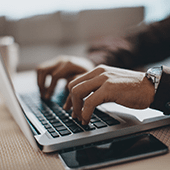 Windows 10 has become the operating system (OS) of choice among business and personal users. Despite the many improvements to the OS that Microsoft has rolled out, Windows 10 isn't perfect. In fact, many users have complained about its intrusive default privacy settings. Luckily, you can easily turn these settings off to ensure your privacy.

Page: 12