Tag Search: microsoft edge
Posted on Monday November 16, 2020 | microsoft, pc, windows 10, computer, microsoft edge, chromium, windows 10 october 2020 update, windows 10 version 20h2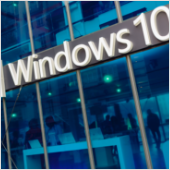 Microsoft started rolling out the Windows 10 October 2020 Update in recent weeks. While this update is relatively modest in terms of size and features, it boasts of several design and functionality upgrades that will enhance user experience. Here's what you can expect from the update.

Posted on Monday August 10, 2020 | bing, browser, microsoft, windows 10, microsoft edge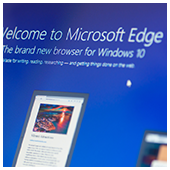 Microsoft has just leveled the playing field for web browsers by bringing major changes to Microsoft Edge. The internet browser's stunning new features help users stay organized and save time as well as protect their online data and identity. If you haven't tried the upgraded browser yet, now is a great time to check it out.

Posted on Wednesday July 01, 2020 | security, browser, microsoft, cookies, privacy, pc, cortana, windows 10, microsoft edge, p2p file sharing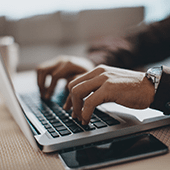 Windows 10 has become the operating system (OS) of choice among business and personal users. Despite the many improvements to the OS that Microsoft has rolled out, Windows 10 isn't perfect. In fact, many users have complained about its intrusive default privacy settings. Luckily, you can easily turn these settings off to ensure your privacy.

Posted on Tuesday May 28, 2019 | security, privacy, cortana, windows 10, microsoft edge, advertising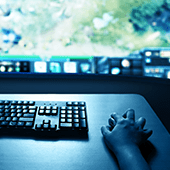 Windows 10's Cortana can be helpful with various tasks - from displaying accurate and personalized ads according to your online searches to spamming word suggestions based on your most common keystrokes. But this operating system may feel intrusive. The following tips should help you avoid being seen by Microsoft's watchful eye.

Posted on Wednesday February 20, 2019 | windows 10, security, privacy, microsoft edge, cortana, advertising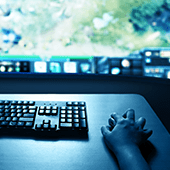 Advertisers are able to target their consumers more effectively thanks to social media. But did you know that your operating system might also be giving away information about your online searches to advertising agencies? Learn more about Windows 10's not-so-private settings and how these can be fixed.

Posted on Friday February 09, 2018 | windows 10, security, privacy, microsoft edge, cortana, advertising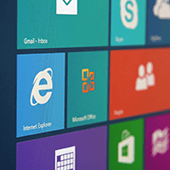 Windows 10 is undoubtedly Microsoft's most accepted operating system since Windows XP. But that doesn't make it faultless, many users have been complaining about the intrusive privacy settings the operating system enables by default. To reclaim your privacy, follow these tips on turning off its intrusive settings

Page: 12