Tag Search: access management
Posted on Wednesday June 30, 2021 | encryption, data security, compliance, mobile device management, access management, calendar sharing, policy alerts, session timeouts, microsoft 365, multifactor authentication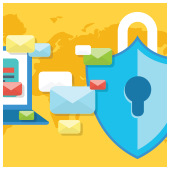 More than just offering apps and cloud services designed to boost productivity, Microsoft 365 also provides robust security tools for protecting data from loss and theft. Make the most out of these tools and ensure data security by following these tips.

Posted on Wednesday July 08, 2020 | encryption, data security, compliance, mobile device management, access management, calendar sharing, multi factor authentication, policy alerts, session timeouts, microsoft 365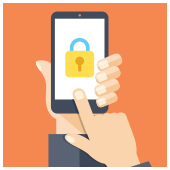 Microsoft understands the value of business data and the costly repercussions of losing it. That's why they've released a slew of security and compliance tools for Microsoft 365 subscribers. But given the increasing sophistication and frequency of data breaches, these cloud security solutions aren't enough to protect your files. You'll need to follow these seven security tips to prevent data loss in Microsoft 365.

Posted on Monday January 06, 2020 | business security, access management, access permission, iam, identity management, user identity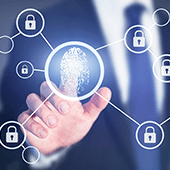 Your employees access applications and confidential business data every day. Hackers, on the other hand, are trying to do the exact same thing but for more malicious reasons. What's worse, even employees can go rogue and steal your data, which is why it's crucial that you have an identity and access management (IAM) solution in place.

Posted on Thursday November 15, 2018 | session timeouts, policy alerts, office 365, multi factor authentication, mobile device management, encryption, data security, compliance, calendar sharing, access management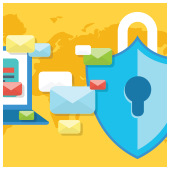 Office 365 is a complete cloud solution that allows you to store thousands of files and collaborate on them, too. In addition to its productivity features, the service comes with security and compliance solutions that will help businesses avoid the crushing financial and legal repercussions of data loss. However, even with its comprehensive security tools, the service has some data security risks that need to be addressed. The following tips will keep your business data private and secure.

Posted on Friday December 15, 2017 | user identity, identity management, iam, business security, access permission, access management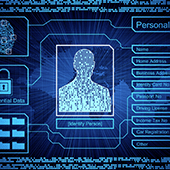 Whether it be cloud, mobile, or on-premises, every technology you use stores certain confidential data that are accessed by your employees. So how do you guarantee the safety of said data from cyber threats like identity theft, phishing attacks and more? IAM is the answer.

Posted on Monday May 29, 2017 | session timeouts, policy alerts, office 365, multi factor authentication, mobile device management, encryption, data security, compliance, calendar sharing, access management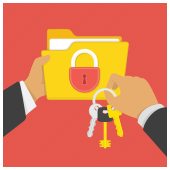 For businesses, the security of sensitive data is critical. If this information is lost or stolen, it could lead to crippling financial losses, legal disputes, and more importantly, loss of customer trust. And while those of you with Microsoft Office 365 installed have some security and compliance tools, there are still some data protection best practices you need to consider. Here are seven of them:

Page: 1