Tag Search: adblock
Posted on Monday February 19, 2018 | security, marketing, http, google, feature updates, chrome, adblock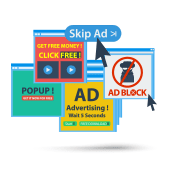 As the patience and attention span of web users decline, a minor flaw in a website can make or break a business. People want to be impressed the moment they load a website, and that rarely happens in the presence of annoying ads and videos. Google recognizes this, and has upgraded the Chrome browser accordingly.

Posted on Sunday January 17, 2016 | stayfocusd, pocket, momentum, lastpass, google apps, extensions, evernote, chrome, adblock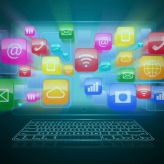 According to StatCounter, Google Chrome is the most popular and widely used browser in the world. While it's already great in terms of loading speed, performance, and user interface, you can make it even better by installing extensions to add extra features. There are thousands of extensions in the Chrome Web Store - the question is which ones will add value and enhance your browsing experience? We've compiled a list of some of the most popular extensions below for you to consider.

Page: 1