Tag Search: airplane mode
Posted on Wednesday September 30, 2020 | iphone, battery life, wi fi, airplane mode, low power mode, brightness, cellular data, screen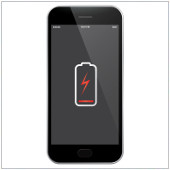 There's nothing worse than having a low iPhone battery when you're working remotely without an outlet nearby. Luckily, there are several tips you can use to add a few more hours to your battery life. Here are six that prove invaluable.

Posted on Friday August 03, 2018 | wi fi, iphone, bluetooth, battery life, apple, airplane mode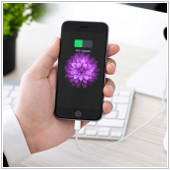 You're on the go today - out of the office, out of the house, and attending a business event. Everything is going fine and dandy until you look down at your phone to see your worst nightmare come true. Your iPhone is at 25 percent battery life. Before you panic, know that the answer to your dilemma may just be in the palm of your hand: in the Settings of your phone. So when a battery emergency strikes, try these five tips first before screaming into a pillow.

Posted on Tuesday March 01, 2016 | wi fi, screen, low power mode, iphone, cellular data, brightness, battery life, airplane mode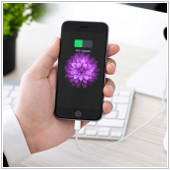 We've all been there. Your iPhone battery is under the fifty percent mark and you won't be anywhere near an outlet for the next few hours. So what do you do? How can you ensure your iPhone won't die in the meantime? Well, there are few settings you can adjust to add a few more hours to your battery life. Here are five that can be invaluable.

Page: 1