Tag Search: android
Posted on Friday February 08, 2019 | security, mobile threat detection, mobile device security, mobile device management, mobile, machine learning, android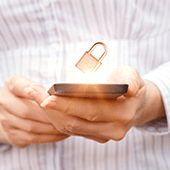 Cybercriminals will do almost anything to steal your data. One of the easiest ways to do that is exploiting vulnerabilities in your employees' mobile devices. If you're looking for a way to beef up your security strategies, adopting mobile threat detection (MTD) is a good place to start.

Posted on Wednesday January 16, 2019 | windows, upgrade, server software, pc, old computers, nas, macos, linux, laptop, ios, desktop, android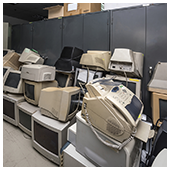 It's inevitable. Sooner or later, you're going to have to replace your computer. But while it may not be as fast as when you first got it or as sleek as your new computer, your old desktop or laptop might still have a lot to offer- after upgrading it a little, that is. Here are some great uses for your old computer.

Posted on Monday December 24, 2018 | ransomware, mobile ransomware, data backups, cybersecurity, android
The increasing usage of mobile devices, specifically by businesses, will naturally entice more hackers to develop mobile ransomware. What is this form of malware, and how can you keep it from invading your Android device?

Posted on Thursday December 06, 2018 | battery life save, battery life, battery, android tips, android hacks, android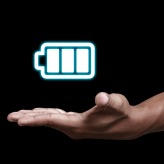 Android phones are at the forefront of innovation in the smartphone industry. However, many of their cutting-edge features and applications are real energy sinkers. Even though the battery life of Android phones is improving with each passing year, it's still not enough to keep pace with all the power-hungry applications and hardware. Here are some tips to make the most out of every charge.

Posted on Friday November 02, 2018 | smartphone, pixel, new releases, mobile security, hardware, google assistant, google, android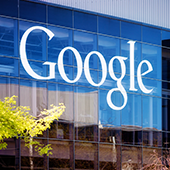 Companies that want their employees to have the best mobile devices for work usually choose one of three devices, a Pixel, one of the Galaxy S phones, or an iPhone. The Pixel phone is Google's flagship device, and although it's price isn't much different from the competition, it's packed with business benefits. Let's review the latest iteration.

Posted on Tuesday October 23, 2018 | android, google, Piracy, security
A peer-reviewed study [PDF] of almost one million Android apps has revealed how data from smartphones are harvested and shared, with nearly 90 percent of apps set up to transfer information back to Google. From a report: Researchers at Oxford university analysed approximately a third of the apps available in Google's Play Store in 2017 and found that the median app could transfer data to 10 third parties, with one in five apps able to share data with more than 20. This year has seen unprecedented scrutiny over how websites use the data they collect from their users, but little attention has so far been paid to the sprawling and fast-growing world of smartphone apps. Reuben Binns, the computer scientist who led the project, said that because most apps have now moved to a "freemium" model, where they make revenues from advertising rather than sales, data sharing has spiralled out of control. Users, regulators and sometimes even the app developers and advertisers are unaware of the extent to which data flow from smartphones to digital advertising groups, data brokers and intermediaries that buy, sell and blend information, he said. "This industry was growing already on the web... when smartphones came along, that was a new opportunity," he said. "It feels like this legitimate business model has gone completely out of control and created a kind of chaotic industry that is not understood by the people who are most affected by it."