Tag Search: android tablet
Posted on Friday January 28, 2022 | google chrome, business, apps, android tablet, sleep, blue light, device
Sleep is a must for business owners. You need a good night's rest for you to efficiently run your business. Unfortunately, there are a lot of things that can keep you up at night, including the very tools you use for business such as your Android tablet. Here's how your tablet can disrupt your sleep as well as tips to help you get some decent shut-eye.

Posted on Monday January 20, 2020 | android tablet, android phones, android devices, android controller, android keyboard, android mouse, android usb otg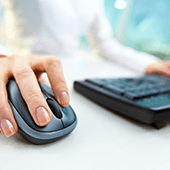 Android devices are known for their versatility, a quality that's made possible not just by the sheer variety of applications they support, but also by the many accessories you can use with them. Knowing what these accessories are and how you can connect them will help you get more out of your Android device.

Posted on Wednesday December 11, 2019 | android, android tablet, best tablets 2019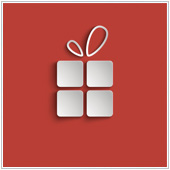 It's the season of giving, and there's no better way to show your generosity than by giving an Android tablet as a gift. But with the seemingly endless choices of tablets in the market, how do you choose the perfect gift? Look no further and start here.

Posted on Wednesday June 05, 2019 | google chrome, business, apps, android tablet, sleep, blue light, device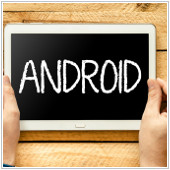 Your precious Android tablet is a handy tool for you to get work done and communicate on the go. But like all electronic gadgets, your Android tablet can severely disrupt your sleep patterns. For business owners like you, not getting enough sleep can dramatically affect the success and growth of your company. Here's how you can prevent this from happening.

Posted on Friday October 12, 2018 | technology, tablet, mobile, google play store, android tablet, android apps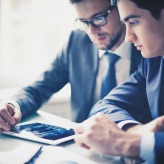 With literally millions of Android apps out there, choosing the ones that will help you get the most out of your smartphone or tablet can be daunting. The fact that there are countless options that offer basically the same features doesn't help. Luckily, our list of some of the best Android apps will ensure you find the ones that suit your needs and your device.

Posted on Wednesday August 15, 2018 | universal remote, security camera, repurpose, radio, peel smart, digital frame, android tablet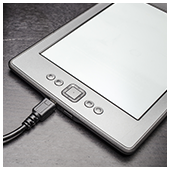 It's a fact of life that electronic devices don't stay on top of the market for very long. That nice new Android tablet with all the latest apps and games will soon be replaced with a newer version, and you have the decision to upgrade or be left with a useless piece of metal and plastic. Fortunately, there are five ways to repurpose that old Android tablet into something useful.

Page: 12