Tag Search: antivirus
Posted on Friday October 23, 2020 | antivirus, cybersecurity, software upgrades, intrusion prevention systems, full disk encryption, virtual private networks, ai powered network monitoring, anti malware software, cloud based anti malware, data segmentation, hardware firewalls, policy of least privilege, security awareness training, security patches, strict access controls, web filtering services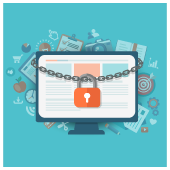 Most managed IT services providers (MSPs) promise "proactive" cybersecurity consulting. All businesses embrace the idea of preventing cyberattacks and data breaches before they happen, and MSPs themselves would much rather brainstorm safeguards than troubleshoot time-sensitive downtime events. But it's not always clear what proactive cybersecurity entails, so let's take a minute to go over it.

Posted on Friday May 01, 2020 | security, protection, software, antivirus, cybersecurity, devices, cyberthreats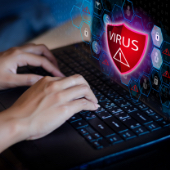 Because of the global pandemic, work from home is now a necessity. This has increased the potential entry points for cybercriminals to infiltrate your network. Now more than ever, businesses need better cybersecurity protection. That's why it's important to choose the right antivirus software for your needs. If you're in the market for one, consider the following points.

Posted on Friday April 10, 2020 | password, data backup, vpn, antivirus, phishing, firewall, cybersecurity, multifactor authentication, remote work, online scam, wi fi router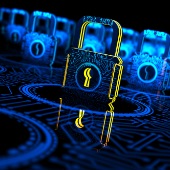 Encouraging staff to work from home is extremely vital in the midst of the COVID-19 outbreak. By minimizing social interactions and contact risks, you can reduce the spread of the virus. But be warned. Transitioning from a fully managed business environment to a home office can leave you vulnerable to cyberattacks and online scams. Here's what you and your staff must do to mitigate the cybersecurity risks.

Posted on Wednesday November 20, 2019 | apple, antivirus, phishing, backups, mac ransomware, patcher, keranger cybersecurity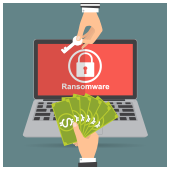 High-profile ransomware cases include the WannaCry and Petya outbreaks in 2017, which infected hundreds of thousands of Windows PCs around the world. However, Mac computers can get ransomware too. If you have a Mac, it's important that you follow the security best practices below.

Posted on Friday October 26, 2018 | prevention, intrusion prevention system, firewalls, cybersecurity, antivirus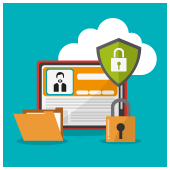 Do you spend hours obsessing about the inner workings of DNS-layer security, intrusion prevention systems, and data encryption? If you're not a managed IT services provider (MSP), you probably don't. Instead, you're probably looking for a business partner to manage those nitty-gritty details for you. However, there's one thing you really ought to know: What exactly are "proactive cybersecurity" measures?

Posted on Wednesday December 20, 2017 | software, security, laptop, keylogger, hp, hardware, cyber security, antivirus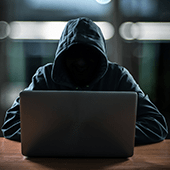 Are you using an HP laptop? If so, your machine might have a keylogger pre-installed. This means every stroke you hit on your keyboard can be recorded and your passwords and personal details can be exposed. But don't panic. We're about to tell you how to remove it while educating you about this sneaky software and how to steer clear from it.

Page: 12