Tag Search: application
Posted on Wednesday May 13, 2020 | internet, voip, laptop, smartphone, video conferencing, application, integration, softphone, cost savings, user friendly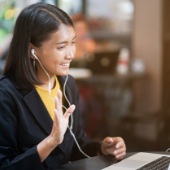 Desk phones that sit in the office are quickly becoming obsolete as many employees work off-site. Instead of traditional telephony systems, forward-thinking businesses are using softphones for most, if not all, of their communications. If your company hasn't already done so, here are five compelling reasons why you need to start using softphones.

Posted on Wednesday August 08, 2018 | windows 10, tips, speed, operating system, microsoft, disk cleaner, application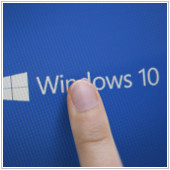 If your Windows 10 computer is starting to slow down after some time, there are ways to make it run faster without breaking the bank. The following tips will improve your computer's performance without the need for more hardware.

Posted on Friday July 27, 2018 | virtualization, virtual desktop, types of virtualization, technology, storage, network, hardware, application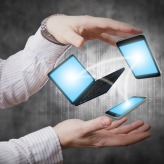 For many businesses, managing and maintaining their entire hardware and software infrastructure can be a daunting and prohibitively expensive task. But with virtualization, this is no longer an issue. Virtualization allows businesses to maximize the use of their IT resources at a reduced cost -- this is why it has become so popular in the past few years. While there are many different types of virtualization on the market, it's best to choose the one that fits your needs. Here, we give you an overview of five virtualization methods and how they can prove useful for your business.

Posted on Monday February 06, 2017 | tool, stories, social, online, media, marketing, instagram, innovation, application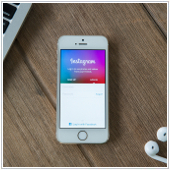 Since it's inception in 2010, Instagram has come a long way from just double-tapping. The photo-sharing application recently announced its plan to experiment with video ads via Instagram Stories. Give your small- or medium-sized business a competitive edge by understanding and utilizing Instagram Stories.

Posted on Friday June 10, 2016 | virtualization, software, smb, small, size, presentation, medium, maintenance, hardware, effective, desktop, cost, business, application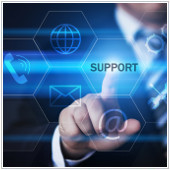 Virtualization has permanently changed the world of IT and computing and bringing with it the overhaul of IT architecture and workflow. One would think that it would reach its saturation point sooner or later but with constant innovation and development, virtualization has permeated and penetrated deep as to reach the client level. Here are three virtualization options for SMB's wishing to optimize their tech resources:

Posted on Wednesday June 08, 2016 | wear, summit, software, meeting, key, innovation, i o, google, development, application, annual, announcement, android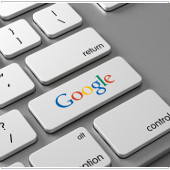 Drawing inspiration from King Arthur's annual gathering of his knights at the round table, Google I/O is the 21st Century adaption. At this annual conference, knights are now developers and the sword and shield have become computers and software. Every year, the conference addresses (in great detail) the rundown of all the major announcements as well as products. Here are five of them:

Page: 12