Tag Search: applications
Posted on Thursday October 18, 2018 | virtual machine, server, operating system, applications, app virtualization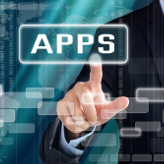 As a small- or medium-sized business (SMB) owner, you need to stay on top of IT trends to get ahead. However, many new IT solutions are quite confusing. One of those is app virtualization. To clear up the confusion, here is a quick overview of what it's all about.

Posted on Wednesday September 20, 2017 | productivity, office 365, my workspace, microsoft, applications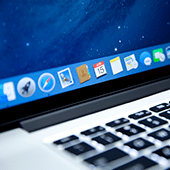 If you're using Office 365 on a Mac computer, here's some good news: Microsoft has introduced a new tool that will help you manage your Office 365 apps much more easily. My Workspace is a productivity-enhancing application that offers quick access to frequently used apps and files.

Posted on Wednesday August 02, 2017 | tools, suite, productivity, office, microsoft, enhancing, applications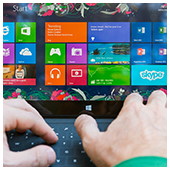 Pairing your business with the right productivity-enhancing tool is a challenge. Fortunately, you can choose between two popular options: Office 2016 and Office 365. But which is right for you? Here are three main differences that may help you decide.

Posted on Friday May 06, 2016 | virtual machine, traditional installation, local server, applications, app virtualization, advantages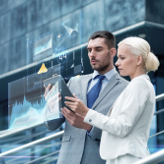 App virtualization is a term that gets thrown around by professionals quite often. Vendors say it's a necessity for small business owners. But for a service that claims to make your life easier, it's ironic that small business owners are left even more confused with what app virtualization actually is. So what exactly is it? How does it help your company? And what should you be aware of, if you do decide to get it? Here are some things that you need to know about app virtualization services.

Posted on Tuesday April 19, 2016 | voip, training, staff, qos, performance, network, data, call quality, applications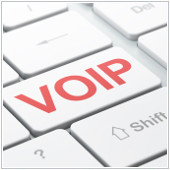 You've likely heard of VoIP: the innovative telephony solution that can dramatically cut costs and replace your traditional phone line. While it may sound appealing, you might have a few reservations. What if the call quality isn't up to par? What if your staff is confused by the technology? What if you have to deal with the complexity and costs of installing an additional network? These are all assumptions that hold little truth. Here's how you can avoid them, and ensure you get the most out of your VoIP service.

Posted on Friday December 25, 2015 | software programs, productivity tools, productivity, meetings, business value, applications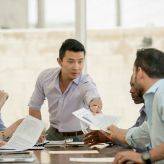 Is there anything worse than an unproductive meeting? The feeling of those minutes and even hours slipping by you as you sit "brainstorming" with co-workers, only to leave the room with a big fat nothing. The frustrating part is that, when run effectively, meetings can result in great ideas, and can add huge value to your company. But how do you make that shift from pointless meetings to productive ones? That's where Do.com comes in. Here's how to make the change in your organization.

Page: 12