Tag Search: augmented reality
Posted on Monday May 18, 2020 | technology, healthcare, augmented reality, nanotechnology, artificial intelligence, Medicine, virtual reality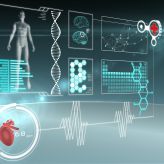 Innovations in digital healthcare technologies are significantly changing the way healthcare providers deliver services to patients. Healthcare businesses are now able to address several key industry challenges, including improving healthcare accessibility and revolutionizing drug development. Here's how three of the latest technologies are shaping the future of healthcare.

Posted on Monday January 08, 2018 | twitter, instagram, influencer marketing, gen z, facebook, augmented reality, artificial intelligence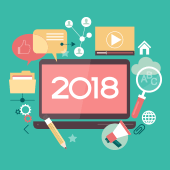 To say that social media is a small part of our lives is an understatement. Platforms like Facebook, Instagram, Twitter, and Snapchat are now integrated into our lives like never before. But what's next? Can social media's involvement go any further? These upcoming trends certainly point toward it. Read on to learn more.

Posted on Friday January 05, 2018 | wireless, trends, predictions, iphone, homepod, augmented reality, apple watch, apple, airpod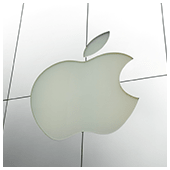 Apple is most famous for releasing a new iPhone every year, but that's not all users should be excited about. Many experts predict that in the coming year the tech powerhouse will introduce some incredible new products. Here are some of the most exciting announcement Apple could make in 2018.

Page: 1