Tag Search: backups
Posted on Friday December 18, 2020 | apple, antivirus, phishing, backups, mac ransomware, patcher, keranger cybersecurity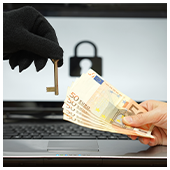 New strains of ransomware usually impact many Windows users, while only a small percentage of Mac users get affected. However, there are ransomware strains that specifically target Apple's computers. Defending against these threats is crucial if your business mostly uses Macs. Here's what you need to know about Mac ransomware.

Posted on Wednesday October 28, 2020 | disaster recovery, business continuity, backups, business it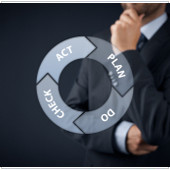 No business continuity plan is perfect. Each plan has risks that can result in your business's failure if not taken into account from the start. But don't blame it all on your managed IT services provider (MSP) - often, a system's design has loopholes to start with. Let's take a look at some of the reasons why business continuity plans fail.

Posted on Wednesday August 12, 2020 | disaster recovery, cloud, smbs, business continuity, rto, backups, tape backup, recovery time objective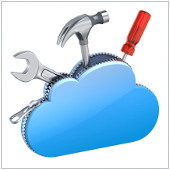 With advancements in cloud computing, disaster recovery (DR) has become more efficient and affordable than ever. But many business owners still cling to some DR myths that can safely be disregarded. Here are three of those myths, and the sooner you stop believing them, the better.

Posted on Wednesday November 20, 2019 | apple, antivirus, phishing, backups, mac ransomware, patcher, keranger cybersecurity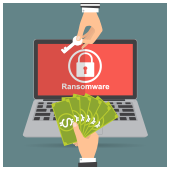 High-profile ransomware cases include the WannaCry and Petya outbreaks in 2017, which infected hundreds of thousands of Windows PCs around the world. However, Mac computers can get ransomware too. If you have a Mac, it's important that you follow the security best practices below.

Posted on Wednesday October 02, 2019 | server, virtualization, data security, backups, operations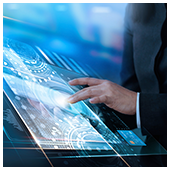 Virtualization can help boost operational efficiencies like never before, but you have to understand that the benefits aren't always immediate. As with anything IT, the price to pay for perks is proper setup and fastidious implementation. Here are a few concerns you need to address before virtualizing your infrastructure.

Posted on Thursday July 25, 2019 | malware, apple, mac, backups, cybersecurity, anti malware, removal, safe mode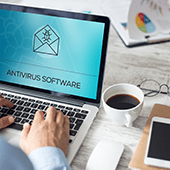 Malicious software can affect any computer, and Macs are no exception. In fact, it's important to take action right away when you notice your Mac freezing up, slowing down, and redirecting you to random websites. Below are a few malware removal tips to keep your systems safe and sound.