Tag Search: battery life
Posted on Wednesday September 09, 2020 | hardware, battery life, laptop, battery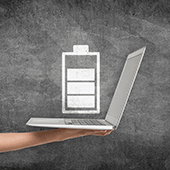 It's difficult to gain momentum at work when your laptop constantly notifies you that it's running out of juice. And if there's not a power outlet in sight, your device will soon be nothing more than a cold slab of metal and plastic. Here are some helpful tips to prolong your laptop battery life so you can work longer without interruption.

Posted on Thursday December 06, 2018 | battery life save, battery life, battery, android tips, android hacks, android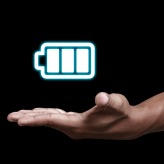 Android phones are at the forefront of innovation in the smartphone industry. However, many of their cutting-edge features and applications are real energy sinkers. Even though the battery life of Android phones is improving with each passing year, it's still not enough to keep pace with all the power-hungry applications and hardware. Here are some tips to make the most out of every charge.

Posted on Friday August 03, 2018 | wi fi, iphone, bluetooth, battery life, apple, airplane mode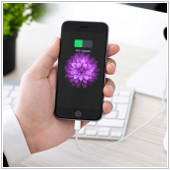 You're on the go today - out of the office, out of the house, and attending a business event. Everything is going fine and dandy until you look down at your phone to see your worst nightmare come true. Your iPhone is at 25 percent battery life. Before you panic, know that the answer to your dilemma may just be in the palm of your hand: in the Settings of your phone. So when a battery emergency strikes, try these five tips first before screaming into a pillow.

Posted on Wednesday August 23, 2017 | update, release date, os, notification, machine learning, google, boot time, battery life, android oreo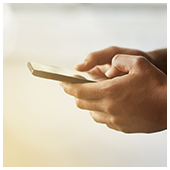 Google's Android updates are among the most anticipated events for smartphone users every year. Each major update promises to be slicker, faster, and more secure than the previous version, and 2017 is no different. With Android Oreo, smartphone and tablet users have a lot to be excited about.

Posted on Friday March 31, 2017 | safari, opera, mozilla, chrome, browsers, battery life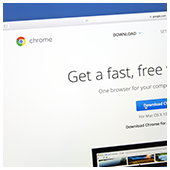 Google releases a new version of Chrome almost every month. Some updates involve minor bug fixes and improvements, while others feature many more exciting additions. For its latest release, version 57, Google announced some serious upgrades to Chrome, and here are the three we think you'll be more interested in.

Posted on Friday November 04, 2016 | web browsers, opera 41, multiple tabs, internet, battery life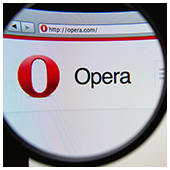 The internet's impact on people's lives keeps growing by the day. People use the web for different reasons and access it any time, and the availability of smart gadgets makes it possible for the people to enjoy the internet from any location. However, the resourcefulness of the internet can be hindered by having a slow web browser. Fortunately, a modern and highly efficient browser like Opera 41 guarantees you fast connectivity to the internet.

Page: 12