Tag Search: browser
Posted on Wednesday November 29, 2017 | unwanted software, security, internet safety, chrome, browser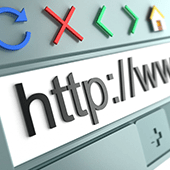 Most web browsers have built-in security measures to protect users, but some of those aren't enough to ward off unwanted software. To improve Chrome's security, Google rolled out some changes in its Chrome Cleanup tool for Windows. Here's how the enhanced tool protects you.

Posted on Friday August 25, 2017 | work, windows, web, smb, microsoft, internet, edge, browser, access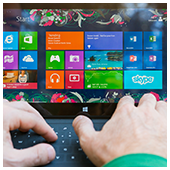 People prefer one web browser over another for all kinds of reasons, including ease of use, applications, security and of course, performance. If you've recently downloaded Windows 10, there's a new browser on the block: Microsoft Edge. Here are some nifty features you may find useful.

Posted on Wednesday July 27, 2016 | updated, shortcuts, password, functions, firefox, efficiency, edge, competitive, business, browser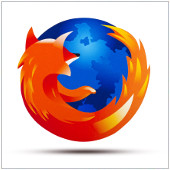 Bouncing back from a short hiatus, Firefox returned with a bang by snatching the PCMag Editors' Choice award for best browser. With a plethora of upgrades coupled with its nifty new layout, Firefox was poised for victory. While all browsers share some functional similarities -- security and accessibility, for example -- certain characteristics and functions make each one unique. Besides third-party extensions and add-ons, here are 8 hidden Firefox functions that may come in handy:

Posted on Friday March 04, 2016 | search engine, ram, processor, motherboard, jargon, hard drive, geek speak, cpu, browser, app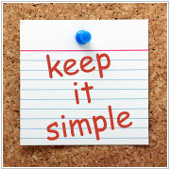 If you're not an IT professional or have an in-depth knowledge of technology, computer terminology can seem like a foreign language. While you certainly don't need to be fluent in geek speak, having a basic understanding of it can help in a number of ways. For example, it can help you purchase the right equipment when searching for new hardware or more clearly explain a technical issue you're having to your IT provider. Here are a few computer terms that can help you along.

Posted on Friday February 05, 2016 | web, speed, plugins, extensions, clean up tool, chrome, browsing data, browser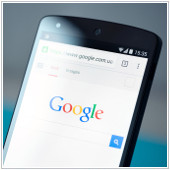 With over 1 billion worldwide users and a market share of over 50%, it is not a stretch to say that Google Chrome is one of the best and most popular browsers available in the market. Its speed far outstrips that of most other browsers. But despite being the fastest web browser, it's often criticized by users for occasional sluggishness and crashes. Is your Chrome slowing down your PC or browser experience? In this article, we'll show you how to speed up the performance of your Chrome by using these simple tricks.

Posted on Monday February 01, 2016 | technology, safari, renderer, iphone, google chrome, crash, browser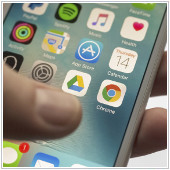 With over a billion people using Chrome across the globe, it is safe to say that Google's flagship browser is the most popular one in the world. And that is why it's easy to understand why so many Chrome users are frustrated by its constant crashes and unreliability for the iPhone. But there's good news. A recent update has improved Chrome for iPhone exponentially. But before we reveal just what improvements have been made, why was Chrome always crashing in the first place?

Page: 12