Tag Search: business communication
Posted on Wednesday June 15, 2022 | voip, unified communications, business communication, communication integration, internet phones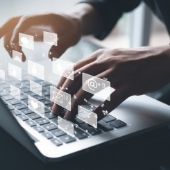 Are you looking for a way to improve your business communication systems without breaking the bank? Unified communications (UC) might be the answer you're looking for. UC is a relatively new concept, but it's already gaining traction among businesses of all sizes. Let's take a closer look at what UC is and how your business can benefit from it.

Posted on Wednesday February 17, 2021 | voip, unified communications, business communication, communication integration, internet phones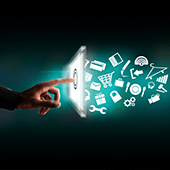 Small businesses need every bit of competitive edge they can muster. Failing to do so puts their company at a significant disadvantage. One such area small enterprises should consider improving is their information system. An easy upgrade is to implement a unified communications (UC) solution.

Posted on Monday November 23, 2020 | outlook, sharepoint, office 365, business communication, microsoft teams, group chat, microsoft chat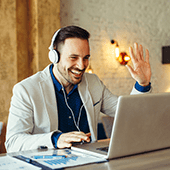 If you're like most people, you only use your office chat applications for simple, everyday use - to ask someone a question or to touch base with colleagues. But wouldn't it be great if you could do more things at once in these apps, such as completing tasks and chatting with colleagues all in a single window? Perhaps you've already heard of Microsoft Teams' robust features to accomplish this, but how do you get the most out of the program?

Posted on Friday February 21, 2020 | voip, phishing, cybersecurity, vishing scam, business communication, vishers, vishing attacks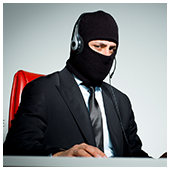 Scammers have found a way to exploit vulnerabilities in VoIP (Voice over Internet Protocol) via a scam called vishing. This scam works much like any phishing attack: a scammer purports to be a legitimate entity and asks the potential victim to provide sensitive information. Learn how vishers operate.

Posted on Monday January 13, 2020 | voip, unified communications, business communication, communication integration, internet phones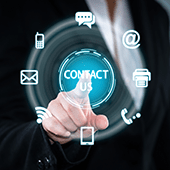 Communications is an integral business component that no enterprise can survive without. At the forefront of modern business communications is the all-in-one, internet-powered communications solution: unified communications.

Posted on Tuesday February 12, 2019 | sharepoint, outlook, office 365, microsoft teams, microsoft chat, group chat, business communication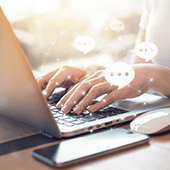 It can be overwhelming to have several windows pulled up to manage your email, company chats, and any cloud storage that isn't compatible with your inbox. Microsoft Teams helps streamline the basic necessities of office work to help you overcome the tedium of multitasking.

Page: 12