Tag Search: business intelligence
Posted on Friday September 11, 2020 | business intelligence, healthcare, data analysis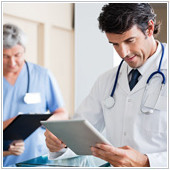 The positive effects of business intelligence (BI) and big data analytics on healthcare management are becoming increasingly apparent. Take a look at why many hospitals and clinics are beginning to embrace the potentials of data-driven business.

Posted on Thursday November 28, 2019 | bi, business intelligence, data, statistics, insights, information, self service bi, microsoft power bi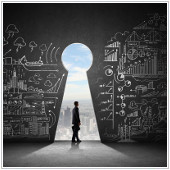 Most of us don't normally associate Business Intelligence (BI) with small- or medium-sized businesses (SMBs). The huge investment required to hire data-delving specialists makes us think BI is only for larger organizations. But this is no longer the case. Not only does a growing selection of self-service tools make BI more affordable for SMBs, but it also makes data management more efficient, given that your business probably creates and holds more data than you realize, making it easier for you to get going. It's time you start harnessing data that will help you to make more strategic business decisions.

Posted on Monday July 01, 2019 | business intelligence, analytical dashboard, dashboard, operational dashboard, strategic dashboard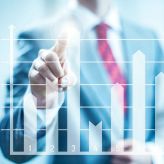 A dashboard is a single display that provides all the information you need to make important business decisions and manage your company. While dashboards are generally helpful, you need to choose the one that works best for your company's objectives and goals. Here are three types of business dashboards to consider.

Posted on Tuesday June 04, 2019 | business intelligence, healthcare, data analysis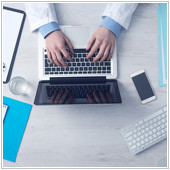 The healthcare industry struggles when it comes to trying to keep up with the latest technology on the market. Thankfully, the rise of more affordable cloud solutions and increased storage availability mean hospitals and clinics can finally catch up and implement direct improvements to hospital performance, such as lowering hospital readmission rates. Read on to find out how these technology trends can help your facility.

Posted on Monday October 22, 2018 | sales pipeline, marketing, customer service, customer relationship management, crm software, contact management, business intelligence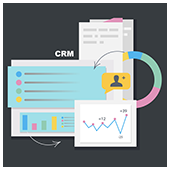 Investing in customer relationship management (CRM) software is absolutely essential for small- and medium-sized businesses that want to up their sales performance. It helps sales departments understand their clients, tailor their marketing efforts, and more. If your business isn't using CRM yet, here are five reasons why you should.

Posted on Tuesday July 17, 2018 | microsoft, google, data, business value, business intelligence, analytics, analysis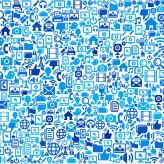 Are you making the most of your business's greatest assets? The data your employees and customers generate is an unsung hero, just waiting to take your business to the next level. Obviously, enough information can help any company make better decisions, but how can a small or medium-sized organization use data analysis to increase revenue?