Tag Search: business intelligence tools
Posted on Monday December 28, 2020 | dashboards, marketing, data visualization, business intelligence tools, presenting data, projects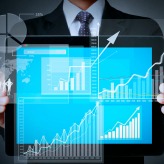 A dashboard is a business intelligence tool that displays metrics and key performance indicators (KPI) for organizations. Dashboards provide you an overall view of how your business is performing. Here are some uses of dashboards in real-life business situations.

Posted on Monday December 07, 2020 | business intelligence, business intelligence tools, business data, microsoft power bi, data insights, self service business intelligence tools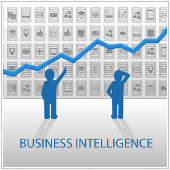 Before, hiring specialists to analyze business data entailed costs that only large companies could afford. This was one of the reasons why small- and medium-sized businesses (SMBs) were hesitant to implement business intelligence (BI). But times have changed. SMBs now have access to a vast range of business tools that can improve data management processes. To stay ahead, SMBs should harness the capabilities of BI to develop effective business strategies using large volumes of data just sitting in their systems.

Posted on Tuesday August 20, 2019 | dashboards, marketing, data visualization, business intelligence tools, presenting data, projects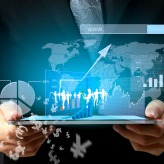 People are visual creatures, which means we interpret visual data better than written words. That's why most businesses turn to dashboards as an intelligence tool to present data in a way that's easy to understand. Dashboards have become a critical part of the analytics process. Here are some common uses of dashboards across various business functions.

Page: 1