Tag Search: business it
Posted on Friday October 15, 2021 | voip, voice over internet protocol, business it, call forwarding, business tech, disasters, landline telephone systems, telecommunication systems, telephony systems
If your company's Voice over Internet Protocol (VoIP) telephony systems are not equipped to weather disasters like wildfires and hurricanes, then they may fail when a calamity occurs. This could disrupt your operations and you may lose productivity, customers, and profit as a result. To avoid such losses, you must follow these important steps.

Posted on Friday June 25, 2021 | technology, it solutions, training, business it, it expert, tech investment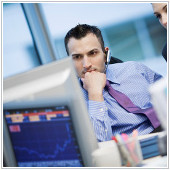 Investing in new IT tools is one of the best ways to improve your business's efficiency, data security, and ability to serve your customers. But it won't always produce the outcomes you want if you go about it haphazardly. When purchasing new technology, make sure to avoid these mistakes.

Posted on Wednesday October 28, 2020 | disaster recovery, business continuity, backups, business it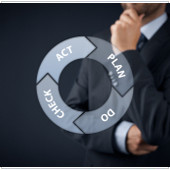 No business continuity plan is perfect. Each plan has risks that can result in your business's failure if not taken into account from the start. But don't blame it all on your managed IT services provider (MSP) - often, a system's design has loopholes to start with. Let's take a look at some of the reasons why business continuity plans fail.

Posted on Thursday August 16, 2018 | disaster recovery, business it, business continuity, backups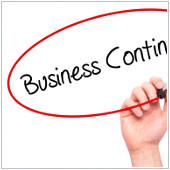 Your service provider, tasked with looking after your company's IT, has kept your business up and running for the past 10 years. Unfortunately, that kind of longevity in developing continuity plans can result in some providers overlooking or underestimating certain issues. Here are some of them.

Posted on Friday June 15, 2018 | Botnet, business it, hide and seek, iot, malware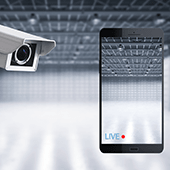 You probably think your Internet of Things (IoT) devices don't need as much protection as your PCs or laptops. Newsflash: They're actually even more vulnerable to hacking. In fact, researchers have discovered a terrifying strain of IoT malware that can infect your devices.

Posted on Friday May 20, 2016 | disaster recovery, business it, business continuity, backups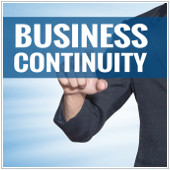 Just because your IT provider has a plethora of awards and certifications under its belt doesn't mean that you can blindly hand over your business's future to them. Often times, there are some aspects in your business continuity plan that tend to be overlooked by your provider. We have rounded up some of these issues that could appear when you enact your business continuity plans.

Page: 1