Tag Search: business technology
Posted on Monday December 27, 2021 | business technology, business it, business article, technology business reviews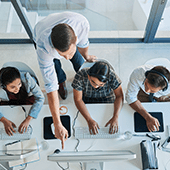 Businesses across all industries need to invest in technology to remain competitive. But because not all technologies deliver on their promised benefits, it's vital for business leaders and/or their IT partners to make sure that their technology investments are worth keeping. Here's how technology business reviews can help in that regard.

Posted on Friday November 12, 2021 | productivity, cloud, business technology, new technology, remote work, employee engagement, hybrid work, employee experience, employee retention, technology adoption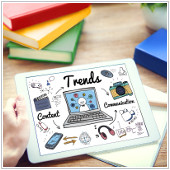 As a business owner, you understand the importance of upgrading your company's technology infrastructure. You're also aware that technology isn't cheap, which is perhaps why you're hesitant to invest in new hardware and software. But putting off or ignoring these upgrades altogether could mean missing out on benefits that add value to your business, including the following.

Posted on Tuesday November 05, 2019 | virtualization, business technology, servers, cloud technology, computing resources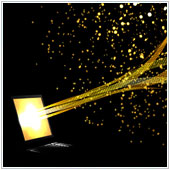 Keeping costs low and productivity high are keys to business success, but these aren't easy to achieve if you're relying on traditional in-house servers. Virtualization is one solution to this challenge, so let's take a closer look at how it works.

Posted on Monday May 28, 2018 | customer service, chatbot, business value, business technology, ai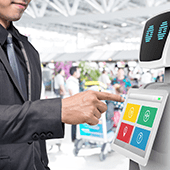 Exceptional customer service should be solution-driven, accurate, and fast. For many companies, that means recruiting the best crop of talents who can quickly learn their systems. But nowadays, businesses are turning to artificial intelligence (AI) to improve customer service.

Page: 1