Tag Search: businesses
Posted on Monday June 22, 2020 | businesses, voip, business reputation, customer service, call recording, customer satisfaction, employee performance, office tool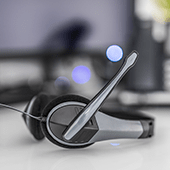 Voice over Internet Protocol (VoIP) provides small- and medium-sized businesses (SMBs) with the convenience of making and receiving calls from anywhere with an active internet connection. VoIP enables your staff to meet the demands of your clients, which boosts customer satisfaction. VoIP also has another feature that can take your customer service to the next level: call recording.

Posted on Monday April 29, 2019 | business reputation, businesses, call recording, customer satisfaction, customer service, employee performance, office tool, voip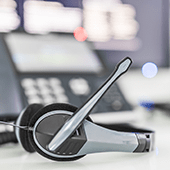 Even the most attentive customer service representative can make mistakes; after all, he or she is only human. If your business uses VoIP as its telephony solution, errors can be lessened through call recording. Find out how this helpful VoIP feature can benefit your organization.

Posted on Wednesday August 22, 2018 | businesses, Education, google
The economy continues to be a friendly place for job seekers today, and not just for the ultra-educated -- economists are predicting ever-improving prospects for workers without a degree as well. From a report: Recently, job-search site Glassdoor compiled a list of 15 top employers that have said they no longer require applicants to have a college degree. Companies like Google, Apple, IBM and EY are all in this group. In 2017, IBM's vice president of talent Joanna Daley told CNBC Make It that about 15 percent of her company's U.S. hires don't have a four-year degree. She said that instead of looking exclusively at candidates who went to college, IBM now looks at candidates who have hands-on experience via a coding boot camp or an industry-related vocational class.

Posted on Tuesday March 20, 2018 | voip, office tool, employee performance, customer service, customer satisfaction, call recording, businesses, business reputation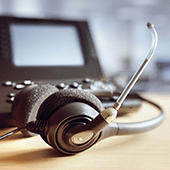 Call recording is not a new feature in VoIP but rather one that is underutilized especially in businesses with less focus on customer communication. When used correctly, it can boost customer satisfaction and strengthen business reputation.

Posted on Friday May 05, 2017 | website, ugly, sme, smb, small, presence, online, medium, effects, businesses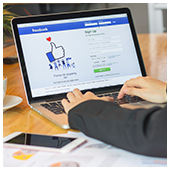 Good things come to those who wait, and this is especially true for small- and medium-sized businesses that plan on creating an eCommerce website. According to Vistaprint's study on 1,800 consumers, 42 percent of respondents are "very unlikely" to buy from unprofessional or ugly websites. Go through your site and ensure everything is in order. These key indicators might help:

Posted on Thursday February 16, 2017 | windows, upgrade, system, smb, small, operating, microsoft, medium, free, businesses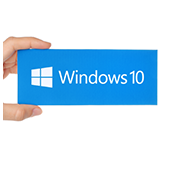 Microsoft has announced that it will bring back free Windows 10 upgrades, but on one condition: Only small- and medium-sized businesses that have previously passed on the offer are eligible. So if you or someone you know has declined Microsoft's previous proposition, here are some reasons you might want to reconsider.

Page: 12