Tag Search: byod
Posted on Tuesday November 26, 2019 | security, byod, bring your own device, byod management, byod security, secure byod, security and byod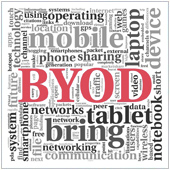 Mobile technology has drastically changed the way we live. And just as many people have "cut the cord" in their homes and now rely on their smart devices, businesses are now adopting the bring your own device (BYOD) trend culture. But BYOD also opens your organization up to cybersecurity risks. Here's how you can improve BYOD security.

Posted on Thursday October 31, 2019 | hardware, byod, qs_2, cyod, cyod vs byod, what is byod, what is cyod?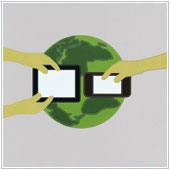 Many of us are comfortable using computers and devices we're familiar with. This is the reason companies are now offering their employees a bring your own device (BYOD) option. However, there's a new concept that is also starting to catch on: choose your own device (CYOD).

Posted on Thursday August 23, 2018 | malware, it security risks, hacking, data protection, byod, bring your own device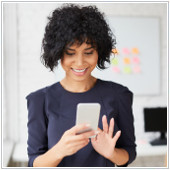 Taking work home, or practically anywhere, has never been easier. The bring your own device (BYOD) strategy has become a popular approach for many businesses to conduct work more efficiently and flexibly. But this strategy is not without risks. BYOD, if not implemented correctly, can make your system susceptible to a number of attacks. Here are a few security hazards you should keep a close eye on.

Posted on Monday July 02, 2018 | android, byod, hipaa, ios, ipad, iphone, mdm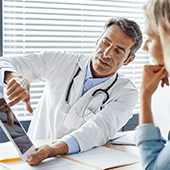 Surveys and studies show that wireless device usage in the healthcare industry is growing at an exponential rate, falling in line with the general trend in today's society. The IT staff must work harder to monitor all the devices using the network, but there are Mobile Device Management (MDM) solutions that can make their jobs easier. Read on to learn more about the advantages of this emerging technology.

Posted on Monday April 18, 2016 | tablet, remote working, phone, mobile technology, email, communication, cloud, byod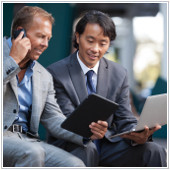 Love it or hate it, mobile technology in the workplace is here to stay. While more and more companies are utilizing it as a way to up their productivity, there is a right and a wrong way to go about it. Here are four tips to help you successfully integrate mobile devices into your organization to create a more efficient and productive business.

Posted on Wednesday April 13, 2016 | security risks, malware, lost devices, hackers, data leak, byod, bring your own device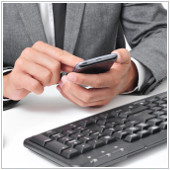 Bring your own device (BYOD) strategy is when an employee uses their personal mobile device to work with your company from anywhere. This strategy can bring about many advantages to your business such as increased efficiency and convenience. However, this can also bring a number of security risks for your IT infrastructure and data. If you're thinking of incorporating BYOD in your office, consider some of the risks involved before making a decision.

Page: 1