Tag Search: calendar
Posted on Wednesday August 11, 2021 | outlook, productivity, calendar, outlook com, microsoft 365, outlook for android, outlook for ios, outlook on the web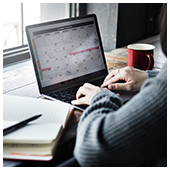 If you want to keep everyone updated on each other's assignments or improve your team's productivity, sharing your calendar on Microsoft 365 is a must. In this article, we'll take a look at how you can sync your schedules on different versions of Outlook.

Posted on Wednesday July 29, 2020 | outlook, business, tips, email, productivity, calendar, efficiency, microsoft, office, tasks, contacts, teams, onedrive, organization, meeting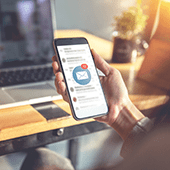 Millions of businesses worldwide use Microsoft Outlook, preferring the free web-based email and calendar service over its many competitors. Outlook also offers tasks and contacts management capabilities, among other nifty features that will help you work smarter and boost your efficiency. Let's take a closer look at some tips to help you make the most of Outlook.

Posted on Thursday May 30, 2019 | outlook, productivity, calendar, microsoft, cloud, mac, office 365, mobile, office, sharing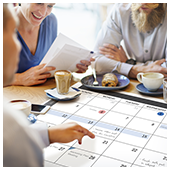 Arranging meetings that work with everyone's schedules is a pain - especially if participants don't work in your office. A calendar that is easy to share publicly simplifies everything from scheduling calls with clients to quarterly meetings with business partners. Here's how you can achieve that with Office 365.

Posted on Monday August 20, 2018 | slides, sites, sheets, hangouts, google, g suite, forms, docs, cloud, calendar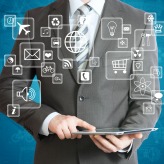 Cloud computing is a trend among businesses, and one company that's leading it is Google. After years of development and upgrades, they've released a cloud-based productivity suite known as G Suite.

Posted on Wednesday February 21, 2018 | voice assistant, microsoft, cortana, calendar, business productivity, ai
As an entrepreneur, you understand how essential time is. There is always a need to come up with new processes or search for new technology to keep your office organized. If you use Windows 10, you already have an underutilized tool right in front of you.

Posted on Thursday January 19, 2017 | users, synchronization, sharing, productivity, periodic, outlook, office, mobile, microsoft, mac, immediate, enhancing, calendar, 365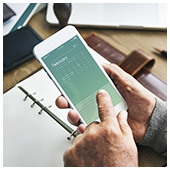 Knowing your friend's schedules comes in handy when you're trying to arrange a reunion, and the same can be said for businesses. Through calendar sharing, employees can simultaneously arrange meetings, prioritize projects and set schedules for contacting customers. Unfortunately, it isn't as easy as it sounds. Recently, Microsoft made changes to its calendar sharing function that might make things a little simpler. Here are some of them:

Page: 1