Tag Search: chatbot
Posted on Friday December 21, 2018 | voip, artificial intelligence, customer service, chatbot, robots, call recording analysis, contextual guidance, conversational ai, intent recognition, interactive voice response, ivr systems, multilingualism, speech recognition, text recognition, web conferencing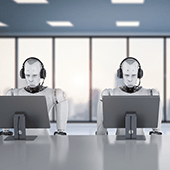 Automating business processes is a necessity for most organizations. While the human element is still important, automation increases time to market and saves money. And because telecom is an essential part of businesses' operations, AI developers are introducing advances in VoIP telephony that will take automation to a whole new level.

Posted on Monday May 28, 2018 | customer service, chatbot, business value, business technology, ai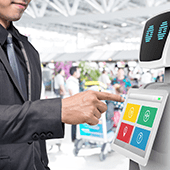 Exceptional customer service should be solution-driven, accurate, and fast. For many companies, that means recruiting the best crop of talents who can quickly learn their systems. But nowadays, businesses are turning to artificial intelligence (AI) to improve customer service.

Posted on Thursday August 11, 2016 | tool, relationship, personalized, online, deep, connectivity, communication, chatbot, a i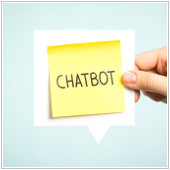 In today's tech-centric world, the demand for new apps is overwhelming the supply. Whether due to simple curiosity or just plain excitement, people are usually drawn to chatbots. In time, however, novelty wears thin and people lose interest. This may be partially due to the fact that bots aren't as engaging as we initially imagined them to be. Fortunately, the silver lining here is that necessity -- or in this case, boredom -- is the mother of invention, so people customize these chatbots to create a better experience.Here are 5 tips to get you started:

Page: 1